world news online news
By Anna Malpas
Russian missiles on Friday hit a medical clinic in the central Ukrainian city of Dnipro, killing at least two people as Russia blamed Kyiv for dozens of strikes on its southern Belgorod region. online news
In Russia, the governor of the southern region of Belgorod said the Ukrainian military was responsible for dozens of artillery, mortar and drone attacks across the territory but reported no casualties.
In Ukraine, a video distributed by officials showed a blaze ripping through a two-storey building after the attack that the governor said had left some 23 people injured, including two small boys.
"We must defeat these inhumans irrevocably and as soon as possible. Because our time is our people," President Volodymyr Zelensky said in a statement.
"And our people are the most precious thing in Ukraine."
First Lady Olena Zelenska said the Russian strike had hit a psychiatric ward of the hospital.
The Russian defence ministry said only that recent strikes on Ukraine had targeted arms depots and that all the assigned targets had been hit.
Local media posted video footage of rescuers helping people with blood on their faces escape from the clinic through corridors full of rubble.
The head of the regional military administration, Sergiy Lysak wrote earlier on Telegram that the Dnipropetrovsk region was "massively attacked" overnight "with rockets and drones".
The attack came after Russian forces earlier this week targeted Dnipro in a late night strike with 16 missiles and 20 attack drones.
The industrial hub, which had nearly one million inhabitants before the war, lies around 125 kilometres (78 miles) from the current front line.
"Hostile environment"
A Russian strike on a residential building in Dnipro in January left more than 45 people killed and injured dozens more.
The announcement of the attack on Dnipro came as the governor of Russia's Belgorod region, Vyacheslav Gladkov, said at least five districts of his region had been repeatedly hit by Ukrainian forces over the last 24 hours.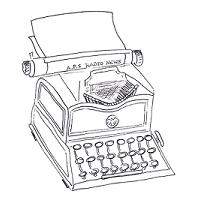 The districts had been attacked by drones, mortars and artillery and the village of Kozinka was struck more than 130 times, he said.
In a rare attack on the southern Russian city of Krasnodar, two drones damaged buildings in the city centre, officials said, adding that there were no casualties.
The claims of fresh strikes in the Belgorod region came after an unprecedented two-day incursion from Ukraine claimed by two anti-Kremlin groups this week, with Russia using its air force and artillery to push back the fighters.
Russia's defence ministry has vowed an "extremely harsh" response to any further attacks on its soil.
world news online news
The apparent exchange of artillery and missile fire reported on Friday came one day after Belarusian strongman Alexander Lukashenko said Russia had begun the transfer of nuclear weapons to his tightly-controlled country.
The Kremlin however stopped short of confirming the start of the transfer, saying only Russia's ally was seeing "aggressive statements" from neighbouring countries.
"Belarus is in a very, very hostile environment," spokesman Dmitry Peskov told reporters.
In Washington, White House Press Secretary Karine Jean-Pierre described Russia's move as "yet another example of making irresponsible and provocative choices".
China envoy in Moscow
Russia's foreign ministry meanwhile was expecting a visit to Moscow on Friday by China's special envoy for Ukraine, Li Hui, as part of Beijing's latest effort to broker an end to the fighting.
Li's visit to the Russian capital, where he is expected to meet Foreign Minister Sergei Lavrov, comes after he met with Ukraine's Zelensky in Kyiv.
The foreign ministry in Moscow also made an official diplomatic protest aimed at the US embassy for what it said were recent US comments condoning alleged Ukrainian attacks on Russia and the annexed Crimean peninsula.
Earlier Friday, military officials in Kyiv said Russian forces launched aerial attacks on the capital overnight, adding that all the missiles were intercepted and destroyed.
"Another air attack on Kyiv, the 13th in a row since the beginning of May! And, as always, at night time," the city's military administration said on its Telegram account.
It said that Tu-95MS strategic bombers from the Caspian Sea region had launched cruise missiles at the city.
bur-jbr/as/giv
© Agence France-Presse. All rights are reserved.
world news online news