headline news online news
Fresh off Donald Trump's 37-count indictment, several top Republicans, including presidential contenders Mike Pence and Asa Hutchinson, criticized the former US president's handling of classified information on Sunday. online news
The comments, including harsh criticism from former Trump defense secretary Mark Esper, came on the first round of major weekend political talk shows since Trump pleaded not guilty in a Miami courtroom on Tuesday to mishandling some of the US government's most sensitive secrets.
These were included in reams of documents Trump took with him upon leaving the White House and scheming to prevent investigators from recovering them.
The remarks Sunday stand in sharp contrast to those of many Republicans in congress who have either defended Trump or declined to criticize him.
"I can't defend what is alleged," Pence, Trump's former vice president, told NBC's Meet the Press, alluding to his ex-boss's behavior in the documents affair.
Hutchinson, the former governor of Arkansas, went further, calling the allegations "serious and disqualifying."
"I think that he should drop out" of the 2024 race, Hutchinson told ABC's This Week.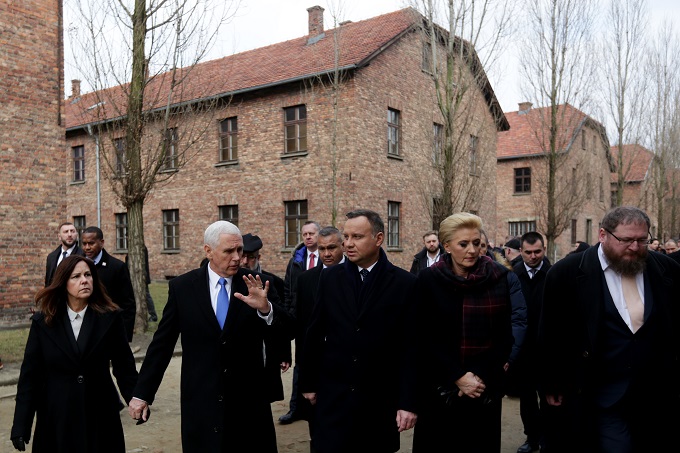 Trump, who has claimed the Department of Justice is being weaponized against him, is accused of endangering national security by illegally keeping top secret military plans and nuclear weapons information at his Mar-a-Lago estate in Florida. The case is one of multiple legal challenges casting a shadow over his run for another term in the White House in 2024.
"If the allegations are true, that it contained information about our nation's security… it could be quite harmful to the nation," Esper told CNN's State of the Union.
"No one is above the law," said Esper, who called the revelations "disturbing."
But some Republican presidential contenders are finding themselves in the tricky position of trying to stake out what makes them different from Trump, the current frontrunner for the party's nomination, without alienating the former president's loyal and powerful base.
"The former president deserves his day in court," Pence added. "I want to reserve judgment about this until he's had an opportunity to take his case into the courtroom."
"I don't know why some of my competitors in the Republican primary presume the president will be found guilty."
nro/dw
© Agence France-Presse. All rights are reserved.
headline news online news