economy news dispatch
A recession in the US is "not inevitable," Treasury Secretary Janet Yellen said Thursday, adding that she believes the world's biggest economy is on the right track in lowering inflation. news dispatch
Her comments come on the heels of a forceful campaign by the US central bank to cool demand this year, walking a tightrope between lowering consumer costs while trying not to tip the economy into a downturn.
For now, many economists expect the US could experience a downturn next year.
On "whether or not we can avoid a recession, I believe the answer is yes," she told reporters during a visit to the Bureau of Engraving and Printing's currency facility in Fort Worth, Texas.
Supply chain bottlenecks are starting to ease and new apartment rents have "essentially peaked," with the labor market cooling slightly as well, Yellen said.
"Without seeing significant net nationwide layoffs, I believe we're on the right track in terms of lowering inflation and a recession's not inevitable," she added.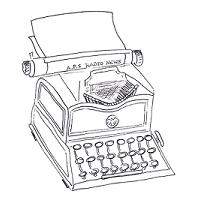 As businesses tone down their growth expectations and hiring plans, the number of people leaving their jobs has also dipped a little, she said.
Last week, Federal Reserve Chair Jerome Powell added it remains "very plausible" for the US to reach a soft landing, referring to a scenario where unemployment rises but the economy avoids a severe recession.
On Thursday, Yellen said that the United States has been "listening very carefully" to allies and trying to understand their concerns on Washington's push to spur climate-friendly technologies in America.
"I think the objective that Congress had was to make sure we have supply chains that are secure, and to try to include our allies in them," she said.
Asked if she had plans to visit China following President Joe Biden's meeting with his Chinese counterpart Xi Jinping, Yellen said she had no definite plans yet but was "certainly open to it."
jul-bys/jh
© Agence France-Presse. All rights are reserved.
economy news dispatch
Notes from APS Radio News
From the early part of March 2020 to April 15, 2022, the US Federal Reserve had been increasing its holdings by nearly $5 trillion dollars.
It did this each month of that period by buying billions of dollars of corporation and government bonds, in effect, infusing massive amounts of money into the economy.
And, as the FRED graph shows, it did so at rapid rate or at a high rate of velocity.
Economists say that when massive amoutns of fiat money are infused into the economy at high rates of velocity, the likelihood of noticeably higher rates of inflation is made greater.
A number of other central banks followed a similar policy.
For example, between late February 2020, even days before the media started fixating on the virus thingy, and March of this year, the European Central Bank embarked on its own version of monetary expansion.
During that period, the ECB increased its holdings by over 5 trillion euros.
The Bank of Japan also increased its holdings.
Between February of 2020 and earlier this year, it had increased its holding by a few hundred trillion Yen.
For a number of years, including the Bank of Japan, major central banks have kept their interest rates low.
For its part, the Bank of Japan kept its interest rates at negative rates, meaning that depositors had to pay banks to hold their money.
During and before the pandemic, major corporations had increased the number of mergers and acquisitions, as those entities were able to make their purchases using inexpensive money and higher stock valuations.
The other part of the equation was that of supply.
As a result of lockdowns, many small and medium-sized businesses were closed.
Shipping ports had lost workers, and truck drivers going to those ports had to wait in long lines, as a result.
In effect, well before Russia's invasion of Ukraine, shortages of various goods and services developed.
The invasion and sanctions imposed have aggravated shortages of commodities like petroleum and grain.
And there have been instances of price gouging.
At various times in the past, when borrowing money was rather inexpensive, at least for large institutions like corporations and such, often those entities purchased their own shares of stock, increasing the demand and prices of those stocks.