news online world news
A Palestinian was shot dead Monday by the Israeli forces in the north of the occupied West Bank, the Palestinian health ministry said. news online news online
Palestinian news agency Wafa reported he had been killed during clashes with the army and undercover forces in Jenin refugee camp.
He was declared dead on arrival at Jenin government hospital after being "shot by the Israeli occupation forces," the health ministry said in a statement.
Local sources named him as Dhirar Riyad al-Kafrini.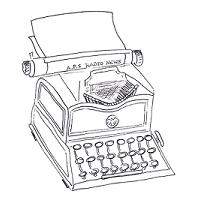 A spokesperson for the Israeli border police told AFP "Undercover agents" directed by the Shin Bet domestic security agency had entered the camp, and "arrested two suspects of terrorist activity".
"When the fighters entered Jenin, live fire was opened by a number of terrorists at the fighters who responded with live fire," the spokesperson said.
Jenin camp has been a focal point of Israeli army raids, in response to a wave of attacks in Israel in recent months.
At least 55 Palestinians have been killed since late March, mostly in the West Bank.
They have included suspected militants and also non-combatants, among them Al Jazeera journalist Shireen Abu Akleh, a Palestinian-American dual national, who was covering an Israeli raid in Jenin.
Over the same period, 19 people — the majority Israeli civilians inside Israel — have been killed, mainly in attacks by Palestinians. Three Israeli Arab attackers have also been killed.
he-gb/pjm/pvh
© Agence France-Presse. All rights are reserved.
news online world news