Online News Breaking News
Three liberal West Coast states banded together Friday to issue a joint pledge to defend abortion rights, in the wake of the Supreme Court's decision to overturn Roe vs. Wade. Online News
"The governors of California, Oregon and Washington today issued a Multi-State Commitment to defend access to reproductive health care, including abortion and contraceptives, and committed to protecting patients and doctors against efforts by other states to export their abortion bans to our states," a statement said.
The three, all Democrats, released a video message which they said was intended to underline that the West Coast will "remain a place where reproductive health care will be accessible and protected."
All three states have made legislative strides in recent years intended to enshrine the right to choose abortion.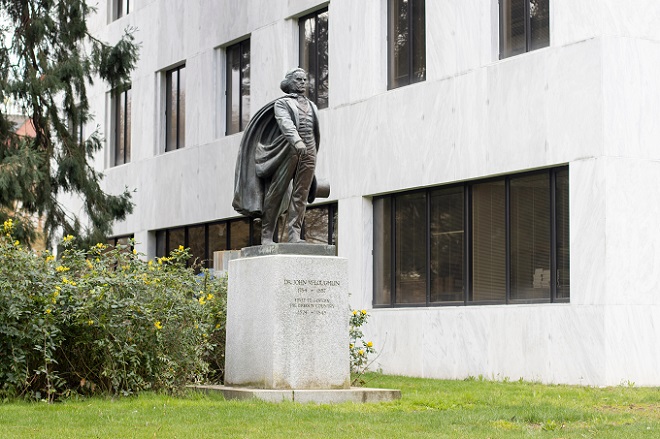 Friday's announcement includes a commitment to prevent local law enforcement agencies from co-operating with police forces from states where abortion is criminalized in relevant cases, and to bar the extradition of anyone wanted by authorities out of state because of a legally performed abortion.
hg/caw
© Agence France-Presse. All rights are reserved.
Canada PM Trudeau Slams 'Horrific' US Abortion Ruling
Canadian Prime Minister Justin Trudeau on Friday slammed the US Supreme Court decision to throw out the right to abortion in the United States.
"The news coming out of the United States is horrific," he said in a Twitter message. "No government, politician, or man should tell a woman what she can and cannot do with her body."
The US top court's six judges named by Republican presidents overturned the landmark 1973 "Roe v. Wade" decision that enshrined the right to an abortion, saying that individual states can now permit or restrict the procedure themselves. The three Democratic appointees dissented.
In his statement, Trudeau expressed sorrow and sympathy for the millions of American women set to lose their legal right to an abortion.
"I can't imagine the fear and anger you are feeling right now," he said, while reassuring women in Canada that he would "always stand up for your right to choose."
Abortions in Canada are legal at all stages of pregnancy and are funded by the government health care system.
Following a May leak of the US high court's draft decision on abortion, a senior minister said American women could access the medical procedure in Canada.
amc/caw
© Agence France-Presse. All rights are reserved.
Online News Breaking News