headline news breaking news
By Graham Rayman
New York Daily News
(TNS)
New York (TNS) — New York City has failed to comply with a federal judge's order to make sure Rikers Island detainees are moved out of often fetid temporary holding cells into regular jail beds within 24 hours, according to a legal motion filed Wednesday night. breaking news
The Legal Aid Society's motion asks Judge Laura Taylor Swain to hold the city in contempt for failing to develop a system that reliably tracks the movement of detainees out of the so-called "intake" calls in less than a day.
"Court orders have meaning. Parties are obligated to comply with them," Mary Lynne Werlwas of the society writes in the motion.
"For well over a year, even after plaintiffs repeatedly raised this issue with the city, the city ignored its court-ordered obligation."
The new motion was filed as part the 2011 Nunez class action lawsuit, a case that started about violence in city jails and has since expanded to many elements of Correction Department operations. The case led to the appointment of a federal monitor seven years ago to study the system and recommend fixes.
In September 2021, U.S. District Judge Laura Taylor Swain ordered the city to develop an intake tracking system that was reliable.
But the monitor, Steve Martin, recently said the city's tracking data remains "unreliable" and that it's "simply unknown" whether the city is moving people out of intake in less than a day.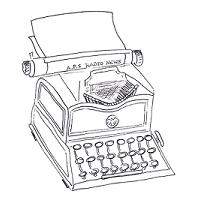 "Intake cells are not meant for longer-term stays. They lack beds," Legal Aid lawyers say in the motion. "The conditions are squalid. Meals are irregular. When incarcerated people languish in intake, (staff) uses of force increase."
The monitor has criticized the conditions in intake cell, calling them "concerning and unhumane," in multiple reports since 2020, noting increases in staff uses of force and suicide attempts.
"Some incarcerated individuals remained in intake for days, if not weeks, in horrifying conditions," the monitor reported in March 2022.
The Correction Department has insisted any problems are minimal.
"The department was telling us there were zero overstays in intake, but we were hearing from our clients on the ground that's not true," said Kayla Simpson, a Legal Aid lawyer.
In June 2022, the Board of Correction, an oversight body, found evidence the Correction Department might have been tampering with the data to make it appear people were spending less time there than they actually were.
According to Legal Aid, the Correction Department transferred staff who entered inaccurate data but no disciplinary action was taken.
As far back as November 2021, the monitor found that the Correction Department had an inmate tracking system but it wasn't being used properly if at all for detainees in intake.
Legal Aid wants the judge to order more close scrutiny of the intake system and more reporting of data about its operations.
The Correction Department and city Law Department could not immediately be reached for comment Thursday.
———
©2023 New York Daily News. Visit nydailynews.com. Distributed by Tribune Content Agency, LLC. All rights are reserved.
headline news breaking news