economy news online news
New home sales in the United States surged unexpectedly in May, the Commerce Department said Tuesday, reaching the highest rate in over a year despite efforts to cool the economy. online news
Sales of new properties have been rising in recent months, with a lack of inventory elsewhere pushing buyers into the market.
May sales of new single-family houses jumped 12.2 percent over the previous month — to a seasonally adjusted annual rate of 763,000 — the Commerce Department said in a statement.
That defied expectations of a decline, and is markedly higher than April's revised rate of 680,000.
Compared with the same period a year ago, new home sales in May were 20 percent higher.
The median price of new homes sold also picked up to $416,300 in May, the Commerce Department added.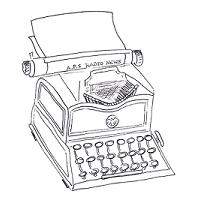 While monthly data can be volatile, sales of new homes have been higher on average in the second quarter than in the first, said Rubeela Farooqi, chief US economist at High Frequency Economics.
Although higher mortgage rates have been a "headwind for buyers," borrowing costs have come down from peaks, she added. With inventory of existing homes still tight, demand seems to be moving towards the sales of new properties.
"The existing home market is effectively frozen until mortgage rates drop considerably," said Ian Shepherdson and Kieran Clancy of Pantheon Macroeconomics in a recent report.
A fall in rates would enable potential sellers to take action without incurring a massive increase in mortgage payments, the report added.
"Once that happens, existing home inventory will spike from its currently depressed level, sales volumes will rise, and prices will fall," the Pantheon economists said.
But the timing of this development remains uncertain.
The market for existing homes makes up the vast majority of the US market.
bys/des
© Agence France-Presse. All rights are reserved.
economy news online news