world news online news
NATO on Friday concluded its largest ever air force deployment exercise in Europe in a show of force against potential threats such as Russia. online news
The German-led "Air Defender 23" manoeuvres brought together some 250 military aircraft from 25 NATO and partner countries including Japan and Sweden, which is bidding to join the alliance.
Up to 10,000 service members participated in the drills intended to boost interoperability and preparedness to protect against drones and cruise missiles in the case of an attack within NATO territory.
"We wanted to show that these 25 different nations could operate together from day one and we managed it," the head of the German air force Ingo Gerhartz said on broadcaster NTV.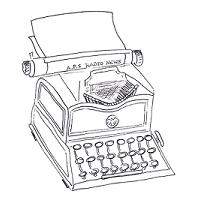 The exercise was a "complete success" on a tactical and organisational level, Gerhartz said from the Jagel airbase in northern Germany.
Of the 2,000 flights planned, around 1,800 had been executed, Gerhartz said, a "record" completion rate for this kind of exercise.
"Air Defender" was conceived in 2018 in part as a response to the Russian annexation of Crimea from Ukraine four years before, though Gerhartz previously insisted it was "not targeted at anyone".
By contrast, US Ambassador to Germany Amy Gutmann said the exercise would show "beyond a shadow of a doubt the agility and the swiftness of our allied force" and was intended to send a message to countries including Russia.
"I would be pretty surprised if any world leader was not taking note of what this shows in terms of the spirit of this alliance, which means the strength of this alliance, and that includes Mr Putin," she told reporters, referring to the Russian president.
Russia's war on Ukraine has galvanised the Western military alliance set up almost 75 years ago to face off against the Soviet Union.
Finland and Sweden, which long kept an official stance of neutrality to avoid conflict with Moscow, both sought membership in NATO after Russia's February 2022 invasion.
Finland joined in April but Sweden's bid has been held up mainly due to Turkish objections.
bur-sea/sr/ach
© Agence France-Presse. All rights are reserved.
world news online news