world news online news
By Adam Plowright & Sophie Estienne
NATO countries are set to announce new "heavier weapons" for Ukraine, the alliance's chief said on Wednesday, as Ukrainian President Volodymyr Zelensky called on his backers to speed up their decision-making. online news
US Secretary of Defence Lloyd Austin will convene a meeting of around 50 countries on Friday at the US-run Ramstein military base in Germany, including all 30 members of the NATO alliance.
"The main message there (in Ramstein) will be more support and more advanced support, heavier weapons, and more modern weapons, because this is a fight for our values," NATO chief Jens Stoltenberg told the World Economic Forum in Davos.
Many of Ukraine's allies have announced plans to step up their military support to Kyiv this month despite the risk of antagonising Russia, notably Britain, which became the first nation to pledge Western heavy tanks on Saturday.
The United States has promised to send its powerful Bradley armoured fighting vehicles, while France has offered its highly mobile AMX-10 RCs — offensive weapons long seen as off-limits by hesitant Western nations.
Zelensky has pleaded for modern, Western-designed heavy tanks, which analysts say are crucial to the ongoing battle in eastern Ukraine, where heavy armour is needed to punch through entrenched defensive lines.
Three minutes
Zelensky issued a "call for speed" in a barely veiled reference to Germany where Chancellor Olaf Scholz is weighing whether to greenlight the export of its highly regarded Leopard tanks.
"The time the Free World uses to think is used by the terrorist state to kill," Zelensky told delegates in Davos.
He referred to "three minutes on January 14, the time it took for a Russian missile to travel hundreds of kilometres to hit a residential block in Dnipro, and killing at least 45 people."
Rescuers called off their search for survivors in the eastern city on Wednesday, with 20 people still missing.
"The world must not hesitate today or ever," Zelensky added.
Leaders and ministers from Finland, Lithuania, Poland and Britain have added their voices in recent days to a growing clamour for Berlin to approve the export of Leopards to Ukraine.
After several meetings in Davos, where a large Ukrainian delegation has been lobbying all week, Kyiv mayor Vitali Klitschko told AFP that he had "very good and positive signals" that new weapons would be announced for Ukraine on Friday.
Also speaking Wednesday, Scholz defended Berlin's record as a military supplier to Ukraine, telling delegates in Davos that his country was third behind the United States and Britain.
The 64-year-old, who heads a tricky multi-party ruling coalition, dodged a direct question about Leopards and criticism of his perceived dawdling.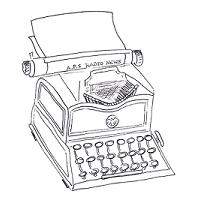 "We are never doing something just by ourselves but together with others, especially the United States," he said, while reminding listeners that German arms such as the Iris-T air defence systems were playing a key role in defending Ukraine.
Not there yet
The Sueddeutsche Zeitung newspaper later reported that Scholz was prepared to deliver Leopard tanks, but on one condition.
"In a telephone conversation with US President Joe Biden on Tuesday, Scholz made it clear that Germany could only give in to the pressure to deliver if the US delivered Abrams battle tanks," the newspaper reported, without naming its sources.
The Wall Street Journal also reported that Germany would not agree to provide Leopards without a US pledge to send its own tanks, citing senior German officials.
A spokesman for the German government did not want to confirm the reports when contacted by AFP.
A senior Pentagon official said Wednesday that the United States is not currently prepared to provide Abrams tanks to Ukraine, citing difficulties in maintenance and training.
"I just don't think we're there yet," US Under Secretary of Defence for Policy Colin Kahl told journalists when asked about the issue, though he did not completely rule out a shift in the future.
Polish President Andrzej Duda, whose country is awaiting Berlin's green light to send around 14 Leopards to Ukraine, said providing heavy tanks was a "very, very, very good idea" on Tuesday.
Finland has also offered to supply some of its Leopard tanks.
"We hope that this decision (to deliver Leopards) will be made real, and Finland is definitely ready to play its part in that support," Foreign Minister Pekka Haavisto said on Tuesday.
adp-del/lcm/wd/lcm
© Agence France-Presse. All rights are reserved.
world news online news