headline news online news
By Hui Min Neo and John Hadoulis
Conservative leader Kyriakos Mitsotakis embarked Monday on his second term as Greece's prime minister with a vow to accelerate institutional and economic reforms, after voters handed him a huge election victory for the second time in five weeks. online news
Crediting Mitsotakis and his New Democracy party for bringing economic stability to the erstwhile EU debt laggard, voters gave the conservatives their widest winning margin in almost 50 years on Sunday.
"No adversary, absolute dominance of Mitsotakis," headlined centrist newspaper Ta Nea.
Holding 158 seats in the 300-seat parliament, Mitsotakis was sworn in as Greece's prime minister after officially receiving the mandate to form a government from head of state, President Katerina Sakellaropoulou.
"It is an honour to take on the responsibility of a new mandate of four years," he told the president, adding that "we will begin working hard on the major reforms".
"We will begin working hard for big reforms," he told the president, underlining that he had pledged to "put in place major changes during the second four-year mandate".
Among his campaign pledges is pouring money into the country's public health system — which was stretched to its limits by the Covid-19 pandemic — and improving railway safety after the deaths of 57 people in a February train collision that was Greece's worst rail disaster.
Congratulations had poured in from world leaders swiftly after Mitsotakis's victory.
"I look forward to continuing our close cooperation on shared priorities to foster prosperity and regional security," said US President Joe Biden in a statement.
French President Emmanuel Macron also promised to work together towards "a stronger and more sovereign Europe," while Italy's Foreign Minister Antonio Tajani called Mitsotakis's re-election "a sign of political stability that is good for the whole Europe".
"Judgement"
The 55-year-old former McKinsey consultant and Harvard graduate, who steered the EU nation from the pandemic back to two consecutive years of strong growth, had already scored a resounding win in an election in May.
But having fallen short by five seats in parliament of being able to form a single-party government, he refused to try to form a coalition, in effect forcing 9.8 million Greek voters back to the ballot boxes.
The gamble paid off, with his New Democracy party consolidating its win from the May 21 vote, while its nearest rival, the left-wing Syriza party of former premier Alexis Tsipras, saw a loss of tens of thousands of voters compared to just a month ago.
Tsipras, acknowledging a "serious political defeat", said he was leaving his political fate to the "judgement" of Syriza members.
For many Greeks, Tsipras is the prime minister who nearly crashed Greece out of the euro, and who reneged on a vow of abolishing austerity to sign the country on to more painful bailout terms.
To the dismay of centrists, Sunday's strong swing to the right was also accompanied by the return of the far right into parliament.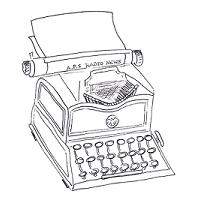 Spartiates (Spartans), which is endorsed by the jailed former spokesman of the neo-Nazi party Golden Dawn, will make an entrance in parliament after crossing the three-percent threshold.
Spartiates and another two small nationalist parties with anti-migration policies garnered between them nearly 13 percent of the vote.
For Tsipras, the strongest showing of Greek hard-right parties in decades was a "visible" threat to democracy.
New cabinet
Mitsotakis is due to unveil his cabinet later Monday, though names were already circulating even before the last votes were counted.
Mitsotakis's trusted troubleshooter George Gerapetritis is being tipped as foreign minister.
A professor of constitutional law, Gerapetritis was enlisted in March to deal with the train tragedy, as well as a wiretapping scandal that implicated the prime minister's office last year.
The former foreign minister, Nikos Dendias, a political moderate, is expected to move to the defence ministry.
As soon as Thursday, Mitsotakis is due to meet with EU counterparts at a summit in Brussels.
Mitsotakis, who first became prime minister in 2019, has not only vowed to make economic stability a feature of his new term.
He had also championed a tough anti-immigration line, appealing to the conservative base in an electoral campaign in which the recent deadly sinking of an overcrowded trawler failed to garner a mention.
hmn-jph/rox
© Agence France-Presse. All rights are reserved.
headline news online news