economy news online
Microsoft on Wednesday said it would lay off 10,000 employees in the coming months as the economic downturn continues to punish US tech giants. news online
The cuts were "in response to macroeconomic conditions and changing customer priorities," the maker of the Windows operating system said in a US regulatory filing.
The job cuts will affect slightly less than five percent of employees and follow in the wake of similar moves by Facebook-owner Meta, Amazon and Twitter which have announced thousands of layoffs in the once unassailable tech sector.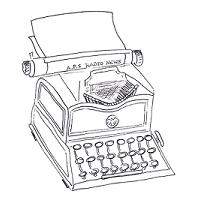 The firings come after a major hiring spree in the tech industry when the companies scrambled to meet skyrocketing demand for their products as people worked from home and went online for entertainment during the coronavirus pandemic.
Asked about the layoffs just ahead of the announcement, Microsoft CEO Satya Nadella said that "no one can defy gravity" and pointed to high inflation that was affecting economic growth around the world.
"During the pandemic, there was rapid acceleration. I think we're going to go through a phase today where there is going to be some amount of normalization of that demand," he added at the World Economic Forum in Davos.
Microsoft's filing to the US Securities and Exchange Commission said the cutbacks would result in a charge of $1.2 billion in their next results announcement on January 24.
"It's important to note that while we are eliminating roles in some areas, we will continue to hire in key strategic areas," Nadella wrote in a letter to employees, published by the SEC.
arp/bgs
© Agence France-Presse. All rights are reserved.
economy news online