online news bulletin news
By Joseph Bustos
(TNS)
Columbia, S.C. — Republican Gov. Henry McMaster has thrown cold water on a controversial Senate proposal that aims to ban the sharing of information about abortion resources in South Carolina. bulletin news
On Thursday, McMaster said state Sen. Richard Cash's bill — S. 1373 — goes too far and is unconstitutional. The governor made his comments after his Democratic challenger Joe Cunningham sent a text message to potential donors saying, without evidence, that McMaster wants to ban websites with information on abortion resources.
"Everyone has a constitutional right of the First Amendment to say things, to speak. We know that," McMaster told reporters. "Such a restriction, I think, I'm confident would not pass the House or the Senate. Sen. (Shane) Massey, Rep. (John) McCravy, have both said that particular provision is not going to see the light of day, and I don't think it will."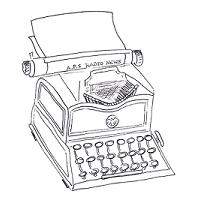 Cash's bill would ban abortions, except to protect the life of the mother. It also would ban people from seeking information about abortion and websites from providing information to state residents about how to obtain an abortion.
Despite getting national attention, Cash's bill will not be the main legislation the Legislature considers, lawmakers said.
"There's no support for doing something like that," Senate Majority Leader Massey recently told the Charleston Post and Courier.
Instead, legislators say they intend to consider a House proposal, advanced by the House Judiciary Committee this week, that would as it reads now ban nearly all abortions performed in the state but make it legal to do the procedure if the mother's life and health are at risk. The bill lists certain medical emergencies.
Legislators have said the bill, which currently does not include exceptions for rape, incest or fetal anomaly — allowed in the state's six-week abortion ban, temporarily blocked by the state Supreme Court — will be tweaked before it reaches the governor's desk for his signature.
©2022 The State. Visit at thestate.com. Distributed by Tribune Content Agency, LLC.
online news bulletin news