world news online news
G7 warns on nuclear plant –
The Group of Seven (G7) industrialised nations condemns Russia's occupation of the Zaporizhzhya nuclear power plant and calls on Moscow to immediately hand back full control of the plant to Ukraine. online news
Ukrainian staff operating the plant "must be able to carry out their duties without threats or pressure. It is Russia's continued control of the plant that endangers the region," G7 foreign ministers say in a statement.
13 civilians killed in central Ukraine strike –
Thirteen civilians have been killed by Russian strikes in the Dnipropetrovsk region in central Ukraine, the local governor says.
Twelve of the victims were killed in strikes on the village of Marganets, on the other side of the Dnieper River from the Zaporizhzhia nuclear power plant, says Mykola Lukashuk, the regional council head.
First Ukrainian grain shipment seeks buyer –
A new buyer is being sought for the first grain shipment to leave Ukraine under a deal with Russia after the original Lebanese buyer cancelled its order, the Ukrainian embassy says.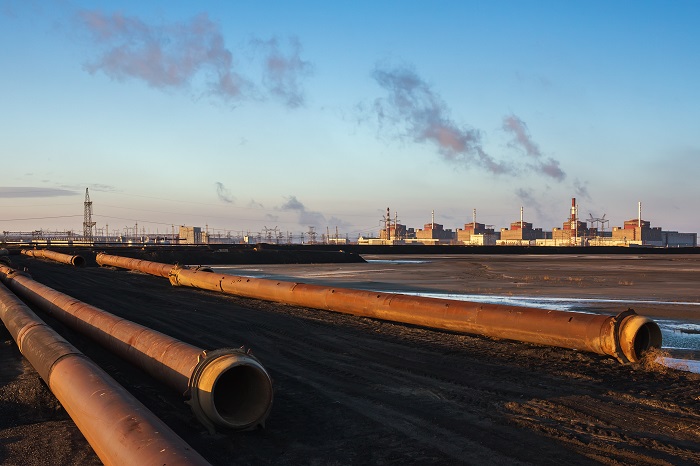 The Sierra Leone-flagged vessel Razoni, carrying 26,000 tonnes of maize, is currently anchored off the Turkish port of Mersin, according to the Marine Traffic website.
US earmarks $89 million for demining –
The United States earmarks $89 million to help Ukraine remove land mines put in place by Russian forces.
The money will support 100 demining teams as well as the training and equipping of more Ukrainian personnel to undertake the risky work across the estimated 16 million hectares of territory that Kyiv says has been mined by Moscow.
Russian TV protester detained –
Russian investigators launch a criminal probe against Marina Ovsyannikova, who denounced Russia's military intervention in Ukraine on live TV, and have detained the journalist, her lawyer said.
In March, Ovsyannikova, then an editor at Channel One television, barged onto the set of its flagship Vremya (Time) evening news, holding a poster reading "No War" in English.
burs-jmy/eab/jj
© Agence France-Presse. All rights are reserved.
world news online news