bulletin news online news
Fighting in the war-torn Gaza Strip raged for a 19th day on Wednesday more than two-and-a-half weeks after Hamas militants launched a surprise attack on Israel, killing at least 1,400 people, mostly civilians, according to Israeli officials. online news
Since the October 7 attack, Gaza's Hamas-run health ministry says more than 6,500 Palestinians have been killed by Israel's relentless retaliatory bombardments, mostly civilians and many of them children.
Here are five key developments from the past 24 hours:
Macron warns against invasion
French president Emmanuel Macron said late on Wednesday that a "massive" Israeli ground incursion into the Gaza Strip would be "a mistake".
At a joint press conference in Cairo with his Egyptian counterpart Abdel Fattah al-Sisi, Macron said that while Israel had the right to send troops into Gaza, a "massive intervention" that endangered civilian lives was "not conducive to protecting Israel in the long term" and risked breaching international law.
Macron said France would in the next 48 hours send a navy ship to support Gaza's hospitals, as well as flying a planeload of medical equipment to Egypt to be sent onwards to Gaza.
UN says aid collapsing
The UN agency for Palestinian refugees has said it will be forced to stop its work in Gaza unless it receives fuel by the end of Wednesday.
bulletin news online news
"Time is running out. We urgently need fuel," UNRWA communications director Juliette Touma said.
UN figures show more than a third of Gaza's 35 hospitals have closed due to damage or insufficient fuel.
A small number of aid trucks have entered Gaza since the weekend, but these are only a fraction of the usual flow of aid.
Aid agencies say emergency shelters and tent cities in Gaza are heaving under the weight of 1.4 million displaced — more than half the territory's population.
Gaza, West Bank tolls mount
The United Nations said Tuesday's death toll, which Gaza's Hamas-run health ministry said was more than 700 people, was the highest reported in a single day since the war began.
Overnight, at least 80 more people were killed and hundreds wounded, the ministry said on Wednesday.
bulletin news online news
In the occupied West Bank, 102 Palestinians have been killed since October 7 in mounting violence with Israeli troops and settlers, the Palestinian Authority's health ministry has said.
Erdogan cancels Israel trip
Turkish President Recep Tayyip Erdogan said on Wednesday he had cancelled plans to visit Israel because of its "inhumane" war in Gaza.
Erdogan said he did not view Hamas as a terrorist organisation but as "liberators", placing himself at odds with the United States and European Union, which officially classify the Islamist group as terrorists.
The two countries froze relations in 2010, following a deadly Israeli raid on a Turkish ship carrying aid to Gaza, but restored them this year.
Netanyahu to give "answers" for lapses
Israeli Prime Minister Benjamin Netanyahu on Wednesday acknowledged for the first time that he would have to give "answers" for security lapses exposed in the deadly October 7 Hamas attacks.
"The fault will be examined and everyone will have to give answers, including me. But all this will happen later," he said in a televised address.
"As prime minister I am responsible for securing the future of the country," Netanyahu said.
dcp-srm/ami
© Agence France-Presse
buletin news online news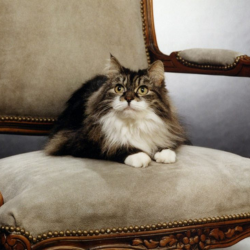 US President Joe Biden says that Israel must do "everything in its power" to protect civilians as it goes after Hamas. "As difficult as it is," Biden tells reporters at a joint press conference with Australian Prime Minister Anthony Albanese.