economy online news
By Kyoko Hasegawa
Japan is expected Friday to announce a huge stimulus package to cushion the economy from the impact of a weak yen and inflation, though the central bank refused to budge from the ultra-loose policy that has hammered the currency. online news
Ahead of cabinet approval for the relief measures, Prime Minister Fumio Kishida said the government would "seek swift approval" of an extra budget worth 29.1 trillion yen (around $200 billion).
Prices are rising in Japan at their fastest rate in eight years, although the three-percent inflation rate remains well below the sky-high levels seen in the United States and elsewhere.
The yen has also lost more than a fifth of its value against the dollar this year, prompting authorities to intervene to prop up the currency.
The spending package is expected to include measures to encourage wage growth and support households with energy bills, which have spiked since Russia's invasion of Ukraine.
Local media including the Nikkei business daily said total fiscal spending on the measures could be as high as 39 trillion yen, a figure that could rise to 71.6 trillion yen when private-sector investments that ministers hope will also be made are taken into account.
Japan — which has one of the world's highest debt-to-GDP ratios — has already injected hundreds of billions of dollars into its economy over the past two years to support recovery from the Covid-19 pandemic.
But this year the yen has been driven sharply lower by the widening gap between the monetary policies of the US and Japanese central banks, with the BoJ keeping rates ultra low to encourage sustainable growth, while the Federal Reserve is ramping them up.
On Friday, following a two-day policy meeting, the Bank of Japan said it would continue to keep its easy policy, defying growing pressure to tweak its strategy as the yen declines.
Ahead of the BoJ meeting, UBS economists Masamichi Adachi and Go Kurihara said that a mix of continued easing by the bank and the government's stimulus measures would be "optimal".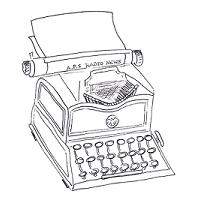 That is because Japan's inflation is not demand-driven, but largely down to soaring energy costs, they explained in a commentary.
"An alternative mix, especially with tightening monetary policy to counter (the yen's) depreciation and higher (consumer price) inflation under the current circumstances, would have a worse outcome for the economy, especially with market turmoil not only in Japan, but also in other markets," the pair said.
This view was echoed by Yoshiki Shinke, chief economist at Dai-ichi Life Research Institute.
"It's understandable that the government is announcing new stimulus now, because Japan's economy faces weak demand due to price rises," he told AFP.
This is "in contrast to the United States, where demand is strong, with the Fed trying to cool down inflation", he said.
"It's impossible that Japan would hike rates to curb inflation, for this reason," Shinke explained.
kh-kaf/dan
© Agence France-Presse. All rights are reserved.
economy online news
Notes from APS Radio News
From the early part of March 2020 to April 15, 2022, the US Federal Reserve had been increasing its holdings by nearly $5 trillion dollars.
It did this each month of that period by buying billions of dollars of corporation and government bonds, in effect, infusing massive amounts of money into the economy.
And, as the FRED graph shows, it did so at rapid rate or at a high rate of velocity.
Economists say that when massive amoutns of fiat money are infused into the economy at high rates of velocity, the likelihood of noticeably higher rates of inflation is made greater.
A number of other central banks followed a similar policy.
For example, between late February 2020, even days before the media started fixating on the virus thingy, and March of this year, the European Central Bank embarked on its own version of monetary expansion.
During that period, the ECB increased its holdings by over 5 trillion euros.
The Bank of Japan also increased its holdings.
Between February of 2020 and earlier this year, it had increased its holding by a few hundred trillion Yen.
For a number of years, including the Bank of Japan, major central banks have kept their interest rates low.
For its part, the Bank of Japan kept its interest rates at negative rates, meaning that depositors had to pay banks to hold their money.
During and before the pandemic, major corporations had increased the number of mergers and acquisitions, as those entities were able to make their purchases using inexpensive money and higher stock valuations.
The other part of the equation was that of supply.
As a result of lockdowns, many small and medium-sized businesses were closed.
Shipping ports had lost workers, and truck drivers going to those ports had to wait in long lines, as a result.
In effect, well before Russia's invasion of Ukraine, shortages of various goods and services developed.
The invasion and sanctions imposed have aggravated shortages of commodities like petroleum and grain.
And there have been instances of price gouging.
economy online news