headline news bulletin news
By Gareth Browne and Saleh Hamad with Jonah Mandel in Jerusalem
Israeli forces killed eight Palestinians in a large-scale operation Monday in the occupied West Bank that the army labelled an "extensive counterterrorism effort" involving air strikes and hundreds of troops. bulletin news
The raid launched under Prime Minister Benjamin Netanyahu's hard-right government targeted the northern city of Jenin and was the biggest in the West Bank for years, featuring armoured vehicles, army bulldozers and drones.
Firefights and explosions rocked the city and adjacent refugee camp, a militant stronghold, as Palestinians threw rocks at soldiers and smoke from blasts and burning barricades darkened the sky, an AFP correspondent said.
"There is bombing from the air and an invasion on the ground," said Mahmoud al-Saadi, director of the Palestinian Red Crescent in Jenin.
"Several houses and sites have been bombed… smoke is rising from everywhere."
Eight people were killed and 80 others wounded, 17 of them seriously, the Palestinian health ministry said — exceeding the toll of seven dead in an Israeli raid in Jenin two weeks ago which saw the rare use of helicopter missile fire.
Netanyahu said in a statement Israeli forces in "the nest of terrorists in Jenin" were "destroying command centres and seizing considerable weaponry".
The Palestinian foreign ministry called the escalation "an open war against the people of Jenin".
Army spokesman Daniel Hagari told reporters late Monday that Israeli troops did "not intend to stay in the camp", but "we are getting ready for the more severe situation" of prolonged fighting.
The army said soldiers and gunmen exchanged fire at a mosque in the Jenin camp and that weapons and explosives were later found in the building.
Jenin resident Badr Shagoul told AFP: "I saw them taking bulldozers into the camp, they were destroying buildings … These were people's homes."
At a hospital morgue some bodies were covered in blankets and others were heavily bandaged, an AFP correspondent said, adding that the fighting continued into the late evening.
"In the last five years, this is the worst raid," nurse Qasem Benighader said, noting "many" patients with bullet wounds and injuries from explosives.
Israel had already stepped up operations in the northern West Bank, which has seen a recent spate of attacks on Israelis as well as Jewish settler violence targeting Palestinians.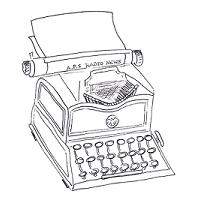 Jenin camp resident Mahmoud Hawashin called the situation "catastrophic", and predicted that "if there is more Palestinian blood shed, there will be more Israeli blood shed."
"Escalating campaigns"
The Palestinian militant group Islamic Jihad said "all options are open to strike the enemy in response to its aggression in Jenin".
The United States said ally Israel had a right to "defend its people against… terrorist groups" but called for protection of civilians.
"It is imperative to take all possible precautions to prevent the loss of civilian lives," a State Department spokesperson said.
The Arab League said it will convene an emergency meeting Tuesday to discuss "an Arab mobilisation to counter the Israeli attack on Jenin".
Neighbouring Jordan called the raid "a clear violation of international humanitarian law", while the United Arab Emirates urged "the immediate halt of repeated and escalating campaigns against the Palestinian people".
Earlier on Monday the army said it had struck a "joint operations centre" of a group called the Jenin Brigade, a weapons depot, an "observation and reconnaissance" site and a hideout for alleged attackers of Israeli targets.
Army spokesman Richard Hecht said troops were after "specific targets", adding the operation had no defined timeline.
Israeli-Palestinian violence has worsened since last year, and escalated further under the Netanyahu coalition government that includes extreme-right allies.
The Jenin area is nominally controlled by president Mahmud Abbas's Palestinian Authority, which has partial administrative control in the West Bank.
In a separate incident, Israeli fire killed a Palestinian youth near the West Bank city of Ramallah, the Palestinian health ministry said.
Settlements
Israel has occupied the West Bank since the Six-Day War of 1967.
headline news bulletin news
Excluding annexed east Jerusalem, the territory is now home to around 490,000 Israelis in settlements considered illegal under international law.
The Palestinians, who seek their own independent state, want Israel to withdraw from all land it seized in 1967 and to dismantle all Jewish settlements.
Netanyahu, however, has pledged to "strengthen settlements" and expressed no interest in reviving peace talks, moribund since 2014.
After last month's Jenin raid, four Israelis were killed by two Palestinian gunmen — who were shot dead — near the West bank settlement of Eli.
That same week, Israel said a drone strike killed three members of a "terrorist cell" in the West Bank.
At least 185 Palestinians, 25 Israelis, one Ukrainian and one Italian have been killed this year, according to an AFP tally compiled from official sources from both sides.
They include, on the Palestinian side, combatants and civilians, and on the Israeli side, mostly civilians and three members of the Arab minority.
gb-jd/jjm/ami
© Agence France-Presse. All rights are reserved.
headline news bulletin news