world news online news
The Iraqi army is preparing to tighten the federal government's grip on a camp housing Turkish Kurdish refugees that Ankara has called an "incubator for terrorism", officials told AFP Saturday. online news
The plans have sparked protests by residents of the Makhmur camp, which currently has its own administration and armed camp guards, the officials said.
The camp, in an area of northern Iraq under federal control, was established with UN support in 1998 to host an influx of refugees from the Turkish army's scorched earth campaign against villages suspected of supporting the rebel Kurdistan Workers' Party (PKK).
It has become a bugbear for Ankara which regards it as a recruiting ground for the PKK in its deadly four-decade insurgency against the Turkish state.
"The army plans to establish a perimeter fence with a (single) entrance to secure the camp," a senior security official told AFP on condition of anonymity.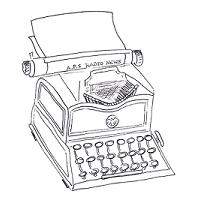 The aim is to "regulate the movements" of camp residents, the official said, pointing to "security issues" concerning the presence of "PKK families" in the camp.
Iraqi Kurdish official Rashad Kalali said "camp residents demonstrated against the army's plans".
"The Iraqi army wants to build a perimeter fence with a single entrance and confiscate weapons" held by camp residents, said Kalali, a local leader of the Iraqi Kurds' second largest party, the Patriotic Union of Kurdistan.
The move by the Iraqi army follows a visit by federal national security adviser Qassem al-Aaraji to Kurdish regional capital Arbil on Wednesday and comes after repeated threats by Ankara over the years to secure the camp itself if necessary.
During a major military operation in northern Iraq in 2021, the Turkish military carried out air strikes that killed several camp officials it identified as PKK leaders.
"We will not allow the gruesome separatist organisation (the PKK) to use Makhmur as an incubator for terrorism," Turkish President Recep Tayyip Erdogan said at the time. "We will continue to exterminate terrorism at its source."
Blacklisted as a terrorist group by Ankara and its Western allies, the PKK has been waging an insurgency against the Turkish state since 1984.
bur-tgg/kir/it
© Agence France-Presse. All rights are reserved.
world news online news