Economic News News Online
US inflation slowed in April, according to new data Wednesday, but Americans continue to see their wallets empty faster when they buy groceries and pay the rent. News Online
President Joe Biden has gone on the offensive, blaming the price spike on Russian leader Vladimir Putin's invasion of Ukraine, and announcing a series of steps he hopes will ease the pain.
The conflict and the sanctions imposed on Russia have driven up prices around the world for fuel, grain and fertilizer, raising costs for farmers who in turn are forced to raise prices.
Biden, whose popularity has taken a hit amid the highest inflation in four decades, has labeled the recent surge "Putin's price hike."
He will visit a farm in Illinois on Wednesday to lay out the White House strategy to help food producers, including boosting domestic fertilizer production amid a nationwide shortage.
The latest inflation data offered some good news, as the consumer price index (CPI) slowed slightly last month, jumping 8.3 percent compared to April 2021, after peaking in March at 8.5 percent, according to the Labor Department.
"While it is heartening to see that annual inflation moderated in April, the fact remains that inflation is unacceptably high," Biden said in a statement.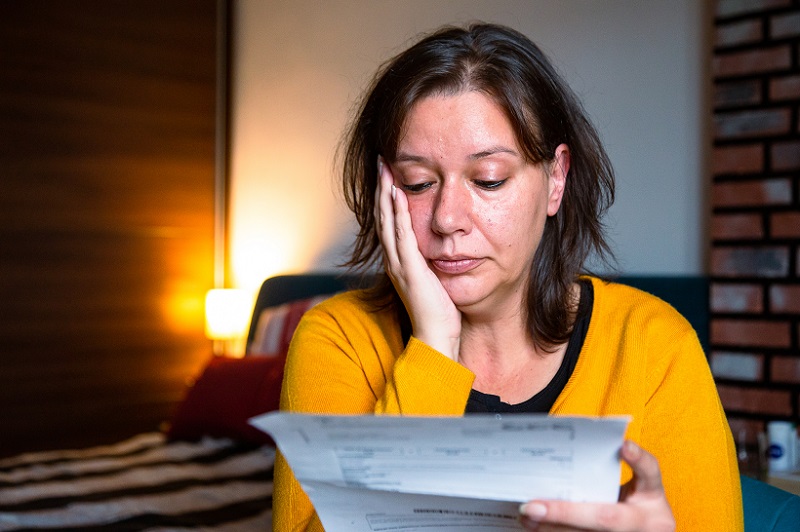 "Inflation is a challenge for families across the country and bringing it down is my top economic priority."
The dip was helped by easing energy costs, as gasoline fell 6.1 percent in April compared to March after the 18.3 percent surge in the previous month.
But gasoline prices at the pump hit a new record on Tuesday, so the news from April may be of little comfort to drivers.
And prices continued to rise last month for a range of goods, including housing, groceries, airline fares and new vehicles, and annual inflation remains at its highest rate since early 1982.
Groceries more expensive –
CPI rose just 0.3 percent compared to March, after the 1.2 percent surge in the prior month, but excluding volatile food and energy goods, the "core" index last month increased at double the March rate, the report said.
Online News Economic News
A large driver was food at home, which jumped 10.8 percent over the last 12 months — the largest annual increase since November 1980, according to the report.
The index for meat, poultry, fish and eggs surged 14.3 percent in the biggest gain since May 1979.
Americans saw big increases in the month for dairy and cereal products, even as fruit and vegetable costs fell last month.
Even with the decline in gasoline, energy costs have surged 30.3 percent over the past 12 months, with gasoline up 43.6 percent compared to a year ago.
Economists expect inflation to continue to slow gradually, but see no sign the Federal Reserve will ease up on what it said will be rapid interest rate increases to try to tamp down the price pressures and cool demand.
The Fed last week announced its largest rate hike since 2000, and signaled similar increases were likely in coming months.
Despite the "modest reprieve" in the data suggesting inflation peaked in March, "the renewed rise in gasoline prices towards a record $4.50 nationally and increase in diesel prices signals that there is still upward risk to the inflation outlook," Kathy Bostjancic of Oxford Economics said in an analysis.
"Further, the Covid-related China lockdowns and the continued Russia-Ukraine war places further stress on already strained supply chains."
hs/to
© Agence France-Presse. All rights are reserved.
News Online Economic News
Notes from APS Radio News
During the past few years, a number of the world's central banks have engaged in massive programs of monetary expansion, even as jobs and businesses were lost by way of virus-related restrictions and quarantines.
For example, beginning in March of 2020, the US Federal Reserve engaged in a substantially greater program of monetary expansion by purchasing hundreds of billions of dollars of Treasury and corporate bonds.
Since the early part of March 2020 to date, the Federal Reserve has added over $4 trillion to its holdings.
In particular, whereas on or about February 24, 2020, the holdings of the Federal Reserve stood at $4.2 trillion, on or about January 17, 2022, the holdings of the Federal Reserve stood at about $8.9 trillion.
As well, the Federal Reserve has kept interest rates low.
Recently, Jerome Powell, the head of the Federal Reserve, said that he wasn't concerned about inflation and that, for the none, the Federal Reserve would keep interest rates at low levels.
Another examples is that of the Bank of Japan.
According to Fred Economic Data, as of October 2021, the Bank of Japan's holdings were about $6.4 trillion or about 725 trillion Yen.
In the early part of March 2020, the Bank of Japan's holdings were $5.3 holdings. During the period mentioned, the Bank of Japan added over one trillion dollars to its holdings.
Online News Economic News
A number of corporations have been borrowing money inexpensively and have been purchasing their own shares of stocks, increasing share prices of stocks.
Still, there are concerns among investors.
A number of them have expressed concerns about central banks' eventually increasing interest rates, as, during the past year, inflation levels have been increasing.
The combination of low interest rates, expansive monetary policies, fiscal stimulus programs, which themselves have infused trillions into the US economy, and shortages of goods and services caused by virus-related restrictions and lockdowns has increased levels of inflation.
Investors also worry, for example, about announcements recently made by Toyota and VW; those companies have announced that because of shortages of particular types of material, they will be reducing levels of production.
Some weeks ago, the results of a survey of UK manufacturers were released.
That survey indicated that many businesses in the UK are concerned about shortages of supplies and will be making necessary adjustments.
In general, jobs and businesses have been lost by way of mandates, restrictions and quarantines, which, in their turn, were imposed by way of the virus narrative.
In the US, overall, the mortality rate of the virus is about .069%, according to Statista, an award-winning service.
The recovery rate is over 99% for most age groups.
What has followed in the wake of lockdowns and mandates has been the infusion of trillions of dollars into the US economy, the increasing succeess of online businesses like Amazon and other large online retailers, various bank and tech-related stocks, the shuttering of small to medium-sized businesses and the loss of millions of jobs.
Another result has been the increasing levels of inflation, especially those of food and fuel.
In official terms, for purposes of reporting, the US Labor Department uses what is called "core inflation".
Core inflation excludes items like food and fuel, as those are deemed too volatile.
Economic News Online News