news online headline news
By Ryan Suppe
Idaho Statesman
(TNS)
Boise, Idaho (TNS) — Two Idaho families are suing to block a law that makes it a crime to provide gender-affirming care for transgender youth. headline news
House Bill 71, passed by the Legislature this year and signed into law by Idaho Gov. Brad Little, makes it a felony for physicians to provide transition-related surgeries and medication, such as puberty blockers and hormonal therapy, to minors.
Two Idaho families with transgender children on Wednesday asked a federal court to block the law before it takes effect Jan. 1, 2024. The plaintiffs include two transgender teenagers who are receiving "medically necessary care" that would be banned by the law, the court filing says. The lawsuit alleges that HB 71 unconstitutionally discriminates against transgender minors.
"My family, my doctors, and I have worked together to make decisions about my medical care, and it's shocking to have politicians take those decisions away from us," Jane Doe, a 16-year-old transgender girl, and one of the anonymous plaintiffs, said in a news release. "Trans people like myself deserve the same chance at safety and liberty as everyone else, but this law specifically targets us and our health care for no good reason."
The American Civil Liberties Union, which had promised legal challenges, and several private firms are representing the families. Attorneys filed the lawsuit in the U.S. District Court for Idaho.
"This health care is supported by every major medical organization in the U.S. and is critical for the futures of transgender youth across the state," Li Nowlin-Sohl, senior staff attorney for the ACLU's LGBTQ & HIV Project, said in the release. "We will not rest until this unconstitutional law is struck down."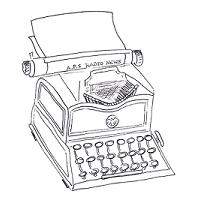 The Idaho Family Policy Center, a Christian lobbying group, crafted HB 71, and Rep. Bruce Skaug, R-Nampa, sponsored it. Skaug previously told the Idaho Statesman that children are too young to make decisions that could affect their fertility.
"Children who struggle with gender dysphoria need real help, not pharmaceutical and surgical interventions that cause irreversible harm," he said by email.
The bill was widely supported by Republican lawmakers, but it faced significant opposition. Physicians told Idaho lawmakers this year that doctors here don't offer surgeries to minors. Other treatments are sometimes prescribed after parents consult with medical and psychiatric doctors.
Transgender children without access to medication are more likely to harm themselves, medical experts recently told the Statesman. And banning the medication could prompt families to move to another state, the experts said.
Idaho Attorney General Raúl Labrador, Ada County Prosecutor Jan Bennetts and members of the Idaho Code Commission are listed as defendants in the lawsuit. The commission is responsible for publishing state laws, also known as Idaho Code.
Labrador previously urged Little to sign HB 71. "My office will defend it in the courts," the Republican wrote on Twitter.
Bennetts would be primarily responsible for enforcing the health care ban in Ada County, according to the lawsuit.
©2023 Idaho Statesman. Visit at idahostatesman.com. Distributed by Tribune Content Agency, LLC.
news online headline news