online news north american news
By Sandhya Raman
Washington — The House on Thursday passed legislation that would codify the federal right to contraception, although the measure faces slim odds in the Senate because of GOP concerns about the broadness of the bill. online news
Supporters say the bill, which passed largely along party lines, would enshrine the right to access contraception and the right of providers to prescribe and provide information about contraception into federal law.
If it's enacted, violators could be penalized for impeding access to birth control including oral contraceptives, emergency contraceptives, long-acting reversible contraceptives and other birth control methods.
The bill passed 228-195, with eight Republicans joining 220 Democrats. Two Republicans voted present.
Democrats who are worried about the potential implications of the Supreme Court's decision to overturn Roe v. Wade in June have pushed for weekly votes like this one to send the political message that they are exploring what options they can accomplish to protect reproductive rights.
"We want to put the Republicans on record — but we'd like to put them on record in support of contraception. We want this legislation to pass in a bipartisan way," said Speaker Nancy Pelosi during a Wednesday news conference in support of the bill.
Democratic Sens. Edward J. Markey of Massachusetts, Mazie K. Hirono of Hawaii and Tammy Duckworth of Illinois introduced the measure's Senate counterpart on Tuesday, though the razor-thin margins in the Senate make passage more difficult.
House Democrats announced plans to hold votes to codify the right to contraception and to same-sex marriage during a hearing last week on the judicial implications of overturning the longstanding federal right to abortion under Roe v. Wade, fast-tracking both the contraception bill and the marriage equality bill to the House Rules Committee this week without a markup or legislative hearing. The marriage bill passed 267-157 on Tuesday.
Contraception, which refers to preventing ovulation or embryo fertilization or implantation, is distinct from abortion, which ends an existing pregnancy, and Kaiser Family Foundation survey data published last year found that 87% of women use contraception at some point in their lifetime.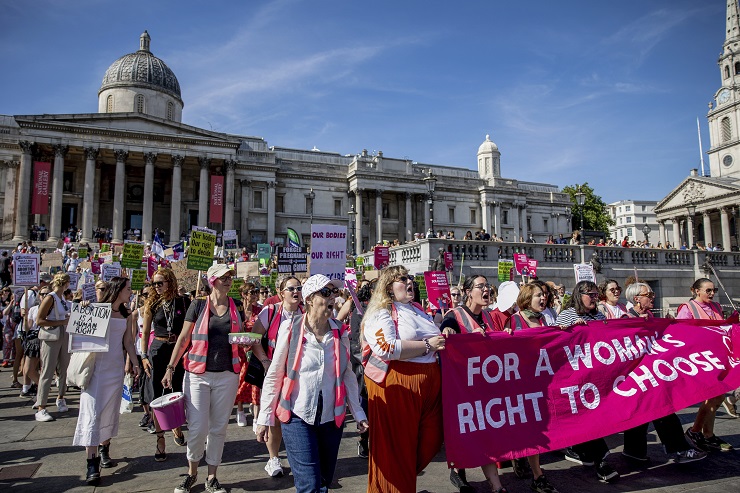 OnMessage, a Republican political consulting firm, released polling Tuesday that found that 84% of likely Republican primary voters support access to contraception. That poll, conducted July 5-7, found that Republican support drops when looking at abortion, with 53.5% saying they oppose medication abortion drugs.
But some House Republicans who opposed the contraception bill sponsored by Rep. Kathy Manning, D-N.C., said they worried the legislation was too broad and could limit protections under a religious liberty law known as the Religious Restoration Freedom Act of 1993. They also worried that the bill could violate other federal and state moral protection laws.
online news north american news
Other Republicans, meanwhile, said the bill would increase funds for abortion providers and be interpreted to cover the right to medication abortion drugs.
"Practicing medicine for over 30 years in Texas, I personally prescribed a lot of contraception. I have seen the benefit that they have in the lives of women who use them," said Rep. Michael C. Burgess, R-Texas, an OB-GYN. "Contraception is so broadly defined that it could guarantee access to medication abortion pills or even contraceptives that do not have FDA approval."
But House Energy and Commerce Chairman Frank Pallone Jr., D-N.J., disagreed with that interpretation.
"This bill defines contraceptives as those legally marked under the Food Drug and Cosmetic Act," said Pallone, referring to the 1938 law that granted FDA authority. " Nothing prevents FDA to [sic] remove unsafe products from the market,"
The focus on codifying both rights comes after the Supreme Court overturned the national right to an abortion under Roe v. Wade.
When Roe was decided in 1973, the justices cited the right to privacy under a 1965 case —Griswold v. Connecticut — which established the constitutional right for married couples to use contraceptives. Obergefell v. Hodges — the 2015 case that guaranteed the right for same sex couples to marry nationwide — also cites Griswold.
The Supreme Court extended the right to contraception to unmarried individuals in 1972 and affirmed that right for minors in 1977.
In his opinion accompanying the June 24 Dobbs v. Jackson Women's Health Organization decision, Justice Clarence Thomas suggested that rulings on same-sex marriage and birth-control rights could be in question.
While Congress has hold multiple votes on bills related to abortion policy, movement on federal legislation related to contraception is rare.
The 2010 health law requires most health plans to cover birth control without a copay. The Supreme Court weighed in during cases decided in 2014, 2016 and 2020 to loosen these requirements for workplaces with religious and moral opposition to birth control.
Democrats have made some pushes to expand access to contraception and other forms of family planning, such as a House-passed bill that would eliminate contraceptive copays for women veterans.
The House Labor-HHS-Education spending bill, which is poised for floor action as soon as next week, would increase family planning funding under the Title X program $214 million above the FY 2022 enacted level to $500 million. Funding for Title X has remained flat for eight years, including in the fiscal year 2022 omnibus.
Sens. Patty Murray, D-Wash., and Tina Smith, D-Minn., unsuccessfully sought unanimous consent Thursday afternoon on their Title X bill that would mirror the proposed House number but would make it mandatory spending for 10 years. Sen. Joni Ernst, R-Iowa, blocked the measure.
The White House issued a statement of administrative policy in favor of the bill on Monday.
"After the overruling of Roe, which rested on the fundamental right to privacy in matters of health, bodily autonomy, and family, it has never been more important to protect and expand access to family planning services," the statement reads.
Last week, the administration issued guidance to pharmacists that they will violate federal civil rights laws if they deny women prescribed medications because of personal views about contraception or abortion.
___
©2022 CQ-Roll Call, Inc., All Rights Reserved. Visit cqrollcall.com. Distributed by Tribune Content Agency, LLC.
online news north american news