economy online news
Hong Kong stocks opened higher on Tuesday, extending recent gains as China's vow to stick to its painful zero-Covid policies failed to dampen optimism among traders. online news
The Hang Seng Index rose 0.27 percent, or 44.69 points, to 16,640.60.
The Shanghai Composite Index was down 0.13 percent, or 3.91 points, at 3,073.90, while the Shenzhen Composite Index on China's second exchange dipped 0.20 percent, or 3.96 points, to 2,023.89.
kaf/cwl
© Agence France-Presse. All rights are reserved.
Tokyo Stocks Open Higher After US Gains
Tokyo stocks opened higher on Tuesday, extending rallies on Wall Street, where the dollar retreated and markets began to look beyond the US midterm elections.
The benchmark Nikkei 225 index was up 0.71 percent, or 194.51 points, at 27,722.15 in early trade, while the broader Topix index rose 0.63 percent, or 12.21 points, to 1,946.30.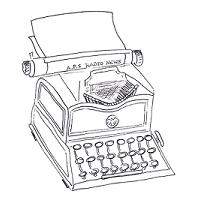 The dollar fetched 146.65 yen in early Asian trade, against 146.68 yen in New York late Monday.
"Buying is leading Japanese shares following US stocks rallies," but a wait-and-see attitude will likely grow "ahead of US consumer price index" data due this week, Mizuho Securities said.
Market players were also closely watching corporate earnings reports due later in the day, the investment bank added.
US stocks rose overnight for a second straight session "as Wall Street awaits both the midterm elections… and a pivotal inflation report," said Oanda senior market analyst Edward Moya.
"Tuesday's US midterm elections could be market-moving if we see a Democratic surprise or if Republicans dominate the polls, but most traders are zeroing in on Thursday's inflation report," he said.
Sony Group rallied 3.09 percent to 11,180 yen after a report said the electronic conglomerate will eliminate plastic packaging.
Toshiba was down 1.62 percent at 5,035 yen after investment fund Japan Industrial Partners reportedly proposed taking over the conglomerate for 2.2 trillion yen ($15 billion).
Yamaha Motor soared 8.39 percent to 3,425 yen after it raised its full-year operating profit forecast.
Nintendo was up 2.39 percent at 6,267 yen and Mitsubishi Corp. was up 1.54 percent at 4,471 yen ahead of their earnings reports due later in the day.
kh/kaf/cwl
© Agence France-Presse. All rights are reserved.
economy online news