world news online news
Hong Kong on Saturday "strongly condemned" rights group Amnesty International for alleging that a Uyghur man had gone missing after he arrived at the city's airport. online news
The group said in a statement Friday that Abuduwaili Abudureheman, born in China's northwestern region of Xinjiang, travelled from South Korea to Hong Kong on May 10 to visit a friend and had not been heard from since.
His final communication was a brief text to his friend waiting at the airport saying "Chinese police are asking me questions", according to the message shown to AFP by Amnesty.
In a statement late Saturday, the Hong Kong government said Amnesty's claims were "groundless and unfounded" and "slandered the human rights situation" in the city.
"The records of the HKSAR Government show that the person has not entered or been refused entry by Hong Kong," a spokesperson said, demanding an apology from the group.
Amnesty told AFP in response that the group "will remain concerned for (Abuduwaili's) safety" and that his friend is still unable to contact him.
The friend, who requested anonymity for safety concerns, told AFP on Saturday that Abuduwaili flew to Hong Kong for a visit, despite the friend's skepticism.
"He miscalculated… he did not understand the grave consequences," the friend said.
The text message attributed to Abuduwaili — which AFP has not been able to independently verify — was written in simplified Chinese and told his waiting friend to leave without him.
"I'm being checked, Chinese police are asking me questions, and it may take time for me to get out," the message read.
The friend said Abuduwaili had a track record of being "held back for questioning" when travelling to China and so did not think much of it.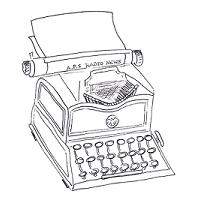 A day after receiving the message and hearing nothing, the friend contacted Hong Kong's immigration authorities but could not get much additional information, the friend said.
According to Amnesty, Abuduwaili was on a Cathay Pacific flight from Seoul to Hong Kong that was scheduled to land at 11 pm (1500 GMT) on May 10, according to Amnesty.
Airline Cathay Pacific did not respond to questions on whether he was on board.
Deeply worrying
Abuduwaili, who completed a doctorate degree at Seoul's Kookmin University last year, was on a Chinese government "watch list" because of his history of overseas travel, the rights group said earlier.
Beijing stands accused of detaining over one million Uyghurs and other Muslim minorities in Xinjiang under security measures Washington and some lawmakers in other Western countries have labelled a "genocide".
China denies the allegations, saying its actions are aimed at combating terrorism.
Chinese authorities are increasingly pressuring Uyghurs outside its borders and have, in some cases, forced their repatriation, according to Amnesty.
Alkan Akad, Amnesty International's China researcher, said in the Friday statement that the "unknown fate of Abuduwaili Abudureheman is deeply worrying".
"That Abuduwaili appears to have been detained on arrival and interrogated raises questions about the potential complicity of the Hong Kong government in human rights violations being committed against Uyghurs by the Chinese government," he added.
Since Beijing imposed its national security law on Hong Kong in 2020, Chinese law enforcement agents have been given more leeway in operating within the city — once considered off-limits due to the city's semi-autonomous status.
hol/md
© Agence France-Presse. All rights are reserved.
world news online news