world news online news
By Xinqi SU and Holmes Chan with Amber Wang in Taipei
Hong Kong police on Sunday detained more than 20 people, including key pro-democracy figures trying to commemorate the anniversary of the bloody Tiananmen Square crackdown, as hundreds in Taiwan mourned the dead with a vigil. online news
For years, tens of thousands of Hong Kongers would converge on the city's Victoria Park and its surrounding neighbourhood to commemorate the events of June 4, 1989 — taking part in candlelight vigils.
But since Beijing's imposition of a national security law on Hong Kong in 2020 to quell dissent, the annual vigil has been banned and its organisers charged under the law.
This weekend, scores of police were deployed in the area, stopping people to search their belongings and question them. Some found with a candle — regarded as a symbol of the Victoria Park vigil — were questioned and detained.
More than 700 kilometres (430 miles) away on the self-ruled island of Taiwan, nearly 500 people gathered at Taipei's Liberty Square to chant "fight for freedom, stand with Hong Kong" as night fell.
They lit candles in the shape of "8964" — numerals forbidden in mainland China because it references the events of June 4, 1989.
"We need to cherish the freedom and democracy we have in Taiwan," Perry Wu, 31, told AFP.
"I feel really sad to see the news of people getting arrested today in Hong Kong."
Hong Kong police said late Sunday they had detained 23 people between the ages of 20 to 74 who were suspected of "breaching the peace".
One woman, 53, was arrested for obstructing police officers.
Among the most prominent activists AFP saw bundled into police vans Sunday was Chan Po-ying, the leader of the League of Social Democrats, one of the few remaining opposition parties.
The veteran activist — who was released hours later — was holding a small LED candle and two flowers before she was seized by police.
Other recognisable figures taken were Alexandra Wong, a well-known activist nicknamed "Grandma Wong" and Leo Tang, a former leader of the now-disbanded Confederation of Trade Unions.
world news online news
At Victoria Park, a man sitting on a bench holding an unlit candle was surrounded by officers. As he was led to a police van, he said, "I was (taken) for just sitting there."
On Saturday, Hong Kong police arrested four people for "seditious" acts and "disorderly conduct". Another four were detained on suspicion of breaching the peace.
"Let the world know"
Discussion of the Tiananmen crackdown is highly sensitive for China's communist leadership and commemoration is forbidden on the mainland.
The government sent troops and tanks to Beijing's Tiananmen Square in 1989 to break up peaceful protests, brutally crushing a weeks-long wave of demonstrations calling for political change.
Hundreds — by some estimates, more than 1,000 — were killed.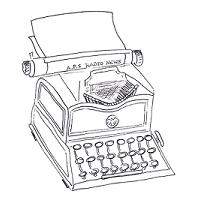 For decades, Hong Kong was the only Chinese city with a large-scale commemoration — a key index of the liberties and political pluralism afforded by its semi-autonomous status.
This year, Victoria Park was transformed for a "hometown carnival fair" organised by pro-Beijing groups.
"The pro-Beijing camp want to… occupy the venue to exclude the mourners," said Chiu, 68, who placed an unlit candle on the park bench.
Erase memories
Beijing has gone to exhaustive lengths to erase the 1989 event from public memory in the mainland.
All mention of the crackdown is scrubbed from China's internet.
Over the weekend, sites of more recent protests — a bridge in Beijing where a "freedom" banner was unfurled, and Wulumuqi Street in Shanghai where demonstrations happened in November — also saw heightened security.
Hong Kong authorities were vigilant in the weeks before June 4, with police seizing a commemorative "Pillar of Shame" statue for a security trial and removing books on the Tiananmen crackdown from public libraries.
But there were still pockets of defiance on Sunday around Hong Kong — a shop gave away candles, while a bookstore displayed Tiananmen Square archival material.
At the US consulate in the evening, dozens of candles could be seen shimmering in the large complex's windows.
"Freedom to mourn"
Sidestepping questions about whether public mourning was allowed, Hong Kong's leader John Lee had repeatedly maintained that the public must act according to the law or "be ready to face the consequences".
Vigils planned around the world, from Japan to Australia, saw people standing with candles next to images of the brutal crackdown. In London, protesters will stage a re-enactment of the event.
Activist Wong Yat-chin, currently in prison for a national security charge, said he mourned the "loss of the freedom to mourn" for Hong Kong.
"It's not a crime to remember a day," he said on his Instagram page Sunday.
burs-dhc/des
© Agence France-Presse. All rights are reserved.
world news online news