headline news online news
By Rouba El Husseini and Layal Abou Rahal
Hezbollah chief Hassan Nasrallah said Friday his Iran-backed group was not afraid of US warships and "all options" were open for an expansion of the Israel-Hamas conflict into Lebanon. online news
In his first speech since war broke out almost four weeks ago between Hamas militants and Israel, the head of the powerful Lebanese Shiite movement said the United States was responsible for the Gaza war and that Washington could prevent a regional conflagration by halting attacks on the Palestinian territory.
"America is entirely responsible for the ongoing war on Gaza and its people, and Israel is simply a tool of execution," Nasrallah said in a televised broadcast, calling the conflict "decisive".
"Whoever wants to prevent a regional war — and this is addressed to the Americans — must quickly stop the aggression on Gaza," he said.
The United States "impedes a ceasefire and the end of the aggression", he charged.
Since Hamas militants launched an unprecedented October 7 attack on Israel from the Gaza Strip, Lebanon's southern border has seen escalating tit-for-tat exchanges, mainly between Israel and Hezbollah, an ally of the Palestinian group, stoking fears of a broader conflagration.
"Your fleet in the Mediterranean do not scare us… we are ready to face the fleet you threaten us with," Nasrallah said, also addressing the United States.
'Heroic'
US President Joe Biden has sent two aircraft carrier groups to the eastern Mediterranean and warned Hezbollah and others to stay out of the conflict.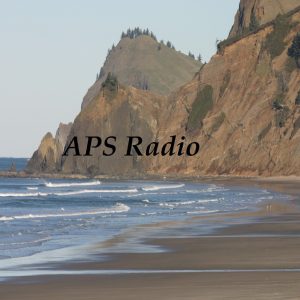 "You Americans know well that if there is war in the region, your fleet will be of no use, nor will air combat help. Your interests and your soldiers and your fleet will be the first to pay the price," Nasrallah said.
In Washington, a National Security Council spokesperson said Hezbollah "should not try to take advantage of the ongoing conflict".
headline news online news
If the war expanded to include Lebanon, the spokesperson said, "the likely devastation for Lebanon and its people would be unimaginable and is avoidable".
The Gaza fighting was triggered by Hamas's bloody raids on October 7, which Israeli officials say killed more than 1,400 people, most of them civilians.
The health ministry in Hamas-run Gaza says more than 9,200 people have died in Israeli bombardments, mostly women and children.
In his highly anticipated speech, Nasrallah saluted the "heroic" Hamas, calling the October 7 attacks "100 percent Palestinian" and saying the plan was not disclosed to allies in advance.
The Hezbollah chief also praised attacks targeting US bases in the Middle East, after a string of assaults on facilities hosting US troops in Iraq and Syria.
He saluted fighters in Iraq and Yemen "who have entered this blessed battle".
Hezbollah along with armed groups from Iraq, Syria and Yemen are part or a regional "axis of resistance" against Israel, led by Iran.
Hamas's battle "has extended to more than one front and more than one arena", Nasrallah said.
'Foolishness'
He warned Israel against attacking Lebanon, saying that "all options are open on our Lebanese front".
Calm on the Lebanon-Israel border is linked "to the course and development of events in Gaza — it is a front of solidarity and support", Nasrallah said, claiming it had tied up "a large section" of the Israeli army that might otherwise have been fighting in Gaza.
The Hezbollah chief said his group had "entered the battle on October 8" and warned that the chance of open conflict was "realistic".
Cross-border skirmishes have killed 72 people on the Lebanese side, among them at least 54 Hezbollah fighters but also other combatants and civilians, one a Reuters journalist, according to an AFP tally.
On the Israeli side, at least eight soldiers and one civilian have been killed, the army said.
"We say to the enemy that might think of attacking Lebanon or carrying out a pre-emptive operation, that this would be the greatest foolishness of its existence," he said.
bur-lar/at/lg/kir
© Agence France-Presse
headline news online news