world news online news
By Hui Min Neo and John Hadoulis
Greek Prime Minister Kyriakos Mitsotakis' conservative party scored a thumping win at Sunday's election, first results show, but would likely call a new ballot in a month's time as it fell short of an outright majority to rule alone. online news
With just over 50 percent of the ballot counted, his New Democracy party was credited with 40.9 percent of the votes, a 20-point lead ahead of his nearest rival, leftist challenger Alexis Tsipras' Syriza party, which garnered 20.1 percent.
Mitsotakis would either enter into tough negotiations from Monday with his rivals to seek a coalition, or he could opt to head to a new election, likely in early July.
Early reactions from his party's bigwigs suggest that a new vote is well on the cards.
"It's a huge surprise…an amazing result," former foreign minister Nikos Dendias told state TV ERT.
Takis Theodorikakos, a minister and a senior official from Mitsotakis' party, told private TV station Skai that the result suggested that the conservatives could garner enough in a second election "to continue the reforms as an autonomous government".
Another New Democracy minister Theodoros Skylakakis said the "other parties' reactions show that we will be led to a second election".
Senior Syriza official Dimitris Papadimoulis, a European Parliament vice-president, told state TV ERT that if confirmed, the result would be "significantly far" from the party's goals and would mark a failure to rally opposition to the government.
Turnout reached only 56 percent as many had likely sat out the ballot given the anticipated second vote.
Economic stability
Mitsotakis, a Harvard graduate and former McKinsey consultant, had entered into the elections as the favourite, with Greece currently enjoying fairly robust economic health.
Unemployment and inflation have fallen and growth this year is projected to reach twice that of the European Union's average — a far cry from the throes of a crippling debt crisis a decade ago.
With a post-Covid tourism revival lifting the country's growth to 5.9 percent in 2022, Mitsotakis has campaigned on a pledge to build on the economic gains.
Yet the fear that wages are not keeping pace with rising costs remains a key concern for voters — something his rival Tsipras sought to exploit.
But the result is a crushing blow to Tsipras, who has lost his fourth straight electoral battle to Mitsotakis after serving as premier in 2015 to 2019, during which he led rocky negotiations with creditors that nearly crashed Greece out of the euro.
In some areas, Tsipras trails the third-ranked socialist party Pasok-Kinal, led by 44-year-old Nikos Androulakis.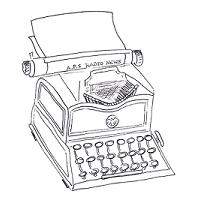 Early results have Pasok at 12.6 percent nationwide.
Androulakis had been seen early on as a potential coalition partner for Mitsotakis, but things went sour when he discovered he had been under state surveillance.
The wiretap scandal, which erupted last year, forced the resignation of the head of the intelligence service and a nephew of Mitsotakis, who was a top aide in his office.
While it sparked an uproar, the wiretap saga did not seem to have had much of an impact on the conservatives' results, which were far better than the 6-8 percent lead predicted by pollsters in the run-up to the election.
Anger over a train crash that claimed 57 lives in February also did not seem to have significantly impacted the vote.
The government initially blamed the accident — Greece's worst-ever rail disaster — on human error, even though the country's notoriously poor rail network has suffered from years of under-investment.
"We have a future"
Welcoming the results, retiree Glykeria Tzima, 62, said: "Democracy won today –- not only New Democracy, but democracy as a whole.
"We want to see a continuation of what was created in the last four years and leave the toxicity behind us. We, us Greeks, went through tough times and we saw that with this government and this prime minister, we have a future."
But Georgios Koulouris, 60, a miner living in Australia who returned to vote, said deep challenges and inequality plague the country.
"There is a part of the people who literally lives on small change," he said, adding that Greece was suffering from a brain drain because of stagnating salaries and exploding rents.
bur-hmn/jph/jj
© Agence France-Presse. All rights are reserved.
world news online news