world news online news
By Chloe Rouveyrolles-Bazire
"Hello from Gaza — I'm still alive": it's a message many Palestinians trapped in the besieged and bombarded territory send each morning to their loved ones outside the coastal enclave. online news
The Israeli military has been pounding the Gaza Strip, in particular at night, since the bloody attack against Israel by the Islamist Hamas, which has governed Gaza for 16 years, on October 7.
Israel cut the electricity supply to Gaza as part of the "total siege" it launched on October 9, seriously hindering communications between the Palestinian territory and the rest of the world.
"I'm recording this message, which could be the last, a voice message that I will send to my colleagues at Medical Aid for Palestinians, but I hope not," Mahmoud Shalabi, an executive at the British NGO said from Beit Lahia in northern Gaza.
He described his day, punctuated by "bombings that affect everyone", before ending with "I am not leaving my home… I will not leave, I will die standing, my existence in itself on this land is resistance".
The Israeli army has ordered the more than one million civilian inhabitants of northern Gaza to evacuate southwards to avoid the worst of its onslaught, although it has also bombed the south.
world news online news
The campaign is a response to the worst attack on Israel since its creation in 1948, with Israeli officials saying Hamas killed more than 1,400 people, mostly civilians and most of them on October 7.
In Gaza, the Hamas-run health ministry says more than 5,000 people, most of them also civilians, have been killed during Israel's retaliation.
'No dial tone'
With utter destruction around them, solemnity and despair often fill the messages Gazans post on social media to friends, colleagues, and the outside world.
"This is the kind of message I try to interrupt right away, when they tell me: 'If something happens to you, take care of yourself'," said Walid, a Gazan living in Paris, who declined to give his surname.
"Sometimes I call 10 times in a row, but there's no dial tone, and sometimes I receive a message that was sent the day before, and sometimes I get through to them online but the line drops after 30 seconds," he said.
With no 3G mobile service in the Gaza Strip, residents must either find a rare landline or hope for an internet connection, but the siege has taken its toll on these too.
Air strikes have destroyed two of the three main mobile and internet communication lines, according to the UN's humanitarian agency OCHA, leaving the remaining connection overwhelmed.
Even where an internet connection is functioning, electricity to power it is in extremely short supply.
Some Gazans use generators for power, but fuel for these is hard to come, while others opt for car batteries.
Cooking oil for power
Hebh Jamal, a Gazan woman living in Mannheim, Germany, said her family resorted to using cooking oil to power their generator and charge their phones.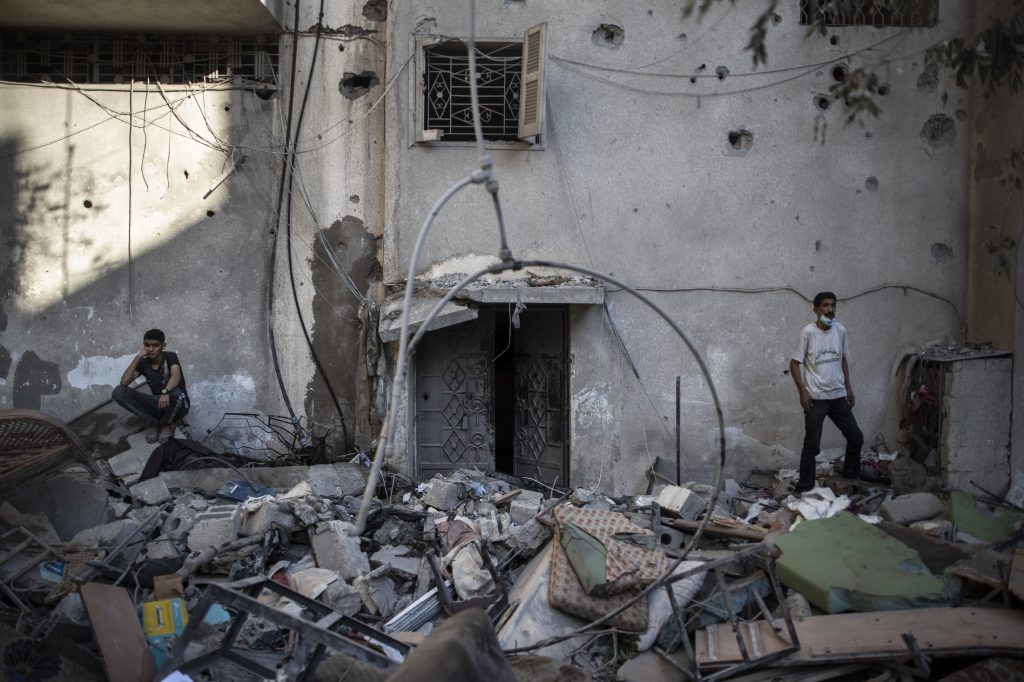 Even then, she said, there was "barely enough" of a connection "for a single WhatsApp" message.
"We can't call each other," Jamal said, adding she had received no news from her in-laws.
world news online news
For those she has been able to get through to, she described single message exchanges: "'They bombed your area in Khan Yunis today — is everyone ok?' 'Not our house — thank God. We're alive'".
After many hours without news, Walid said he found himself "looking at the faces of the victims of the bombings on Al Jazeera, which is the only way to have live and ongoing news".
Wafa Eleiwa, living in France's Haute-Savoie region, said he calls his parents every few hours in order to reach them just once. He said he doesn't dare ask them "what they have to eat", with severe food shortages in the territory.
"People are in shock", Eleiwa said, adding that his relatives "are afraid for their lives".
The communication difficulties also make it hard for journalists to get news out of Gaza and for its residents to hear news from the outside world.
"We are completely disconnected," said journalist and writer Jamileh Tawfiq, displaced to Khan Yunis with her whole family.
Her parents frequently ask her brother, who is not in Gaza, how the Arab world is reacting, or how many people have died since the start of the war.
"When I have news about others (in the Gaza Strip), it is by accident," she said.
Just to find mobile signal to send a few messages, Tawfiq has to leave the training centre she is sheltering in and walk more than 10 minutes, exposing herself to possible bombings.
"Telling what is going on here is an important role, that matters to me, it's an important responsibility," she said.
"This (war) is not fair," she added, "I'm always afraid that I get disconnected."
crb/ng/srk/dcp/jd/dv
© Agence France-Presse
world news online news