Online News Economy
Spiking electricity and gas prices could force as many as four in ten Britons into fuel poverty next winter and the government must offer more help, the sector warned Tuesday. Online News
Bosses of major UK domestic energy providers, appearing before lawmakers, urged the government to cushion the impact and prevent "horrific" fallout for millions who will spend a high proportion of income on fuel.
Britain is forecast to raise its cap on energy bills again in October for consumers who are not on a fixed deal with their supplier, having already imposed a massive hike in April.
The industry has been rocked by a vast spike in wholesale energy costs after the economy reopened from lockdown and on fallout from the Ukraine war.
Scottish Power head Keith Anderson said the problem would be masked by low demand in summer months — but this would change during the cold winter as consumers reach for the thermostat.
"During the summer, consumption will go down so (household) bills will be more manageable," Anderson told the UK parliament's Business, Energy and Industrial Strategy Committee.
"Come October, that's going to get horrific, truly horrific."
UK inflation hit a three-decade peak at 7.0 percent in March and the Bank of England predicts double digits by the end of 2022 as the cost-of-living crisis intensifies on runaway energy costs.
The situation will worsen significantly later this year, according to the head of German-owned provider E.ON UK.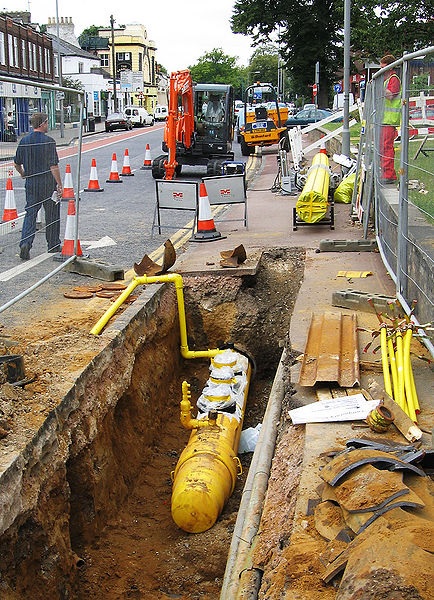 "We're looking at up to 30 to 40 percent of people going into fuel poverty, when the price goes up again in October," Michael Lewis told the committee on Tuesday.
Fuel poverty is when a household cannot afford to heat their home to an adequate temperature, due to factors such as low income, high fuel prices, and poor energy efficiency.
"This is unprecedented, so it requires unprecedented action from government, at this time," Lewis added.
The UK government in February unveiled a package worth £9.0 billion ($11.9 billion, 11 billion euros) to help millions of low and middle-income households with energy bills in particular.
However, energy bosses want the government to do more to help the less well off.
"It's got to a stage now, where I honestly believe the size and scale of this is beyond what I can deal with," Anderson added.
"It's beyond what I think this industry can deal with.
"And I think it needs a massive shift significant shift in the government policy and approach towards us," added Anderson, whose company is owned by Spanish giant Iberdrola.
ode-rfj/rl
© Agence France-Presse. All rights are reserved.
Economy Online News
Notes from APS Radio News
During the past few years, a number of the world's central banks have engaged in massive programs of monetary expansion, even as jobs and businesses were lost by way of virus-related restrictions and quarantines.
For example, beginning in March of 2020, the US Federal Reserve engaged in a substantially greater program of monetary expansion by purchasing hundreds of billions of dollars of Treasury and corporate bonds.
Since the early part of March 2020 to date, the Federal Reserve has added over $4 trillion to its holdings.
In particular, whereas on or about February 24, 2020, the holdings of the Federal Reserve stood at $4.2 trillion, on or about January 17, 2022, the holdings of the Federal Reserve stood at about $8.9 trillion.
As well, the Federal Reserve has kept interest rates low.
Recently, Jerome Powell, the head of the Federal Reserve, said that he wasn't concerned about inflation and that, for the none, the Federal Reserve would keep interest rates at low levels.
Another examples is that of the Bank of Japan.
According to Fred Economic Data, as of October 2021, the Bank of Japan's holdings were about $6.4 trillion or about 725 trillion Yen.
Online News Economy
In the early part of March 2020, the Bank of Japan's holdings were $5.3 holdings. During the period mentioned, the Bank of Japan added over one trillion dollars to its holdings.
A number of corporations have been borrowing money inexpensively and have been purchasing their own shares of stocks, increasing share prices of stocks.
Still, there are concerns among investors.
A number of them have expressed concerns about central banks' eventually increasing interest rates, as, during the past year, inflation levels have been increasing.
The combination of low interest rates, expansive monetary policies, fiscal stimulus programs, which themselves have infused trillions into the US economy, and shortages of goods and services caused by virus-related restrictions and lockdowns has increased levels of inflation.
Investors also worry, for example, about announcements recently made by Toyota and VW; those companies have announced that because of shortages of particular types of material, they will be reducing levels of production.
Some weeks ago, the results of a survey of UK manufacturers were released.
That survey indicated that many businesses in the UK are concerned about shortages of supplies and will be making necessary adjustments.
In general, jobs and businesses have been lost by way of mandates, restrictions and quarantines, which, in their turn, were imposed by way of the virus narrative.
In the US, overall, the mortality rate of the virus is about .069%, according to Statista, an award-winning service.
The recovery rate is over 99% for most age groups.
What has followed in the wake of lockdowns and mandates has been the infusion of trillions of dollars into the US economy, the increasing succeess of online businesses like Amazon and other large online retailers, various bank and tech-related stocks, the shuttering of small to medium-sized businesses and the loss of millions of jobs.
Another result has been the increasing levels of inflation, especially those of food and fuel.
In official terms, for purposes of reporting, the US Labor Department uses what is called "core inflation".
Core inflation excludes items like food and fuel, as those are deemed too volatile.
Economy Online News