bulletin news online news
By Danny Lee and Luz Ding
Bloomberg News
(Bloomberg News) Flights between the U.S. and China will increase to 70 a week starting Nov. 9, American officials said, as the two world's largest economies gradually lift limits on services imposed during the pandemic. online news
The number of flights rises from 48 a week, with the equivalent round-trips increasing to 35 from 24, the U.S. Department of Transportation said in a filing Friday. The limit of 24 kicks in on Sunday, after an earlier agreed relaxation from 12.
The department said it was seeking an "ongoing and productive dialogue" with its counterparts in China at the Civil Aviation Administration of China "to facilitate a gradual, broader reopening of the U.S.-China air services market."
"The Department intends to establish a roadmap that will provide for a phased and predictable return to the capacity entitlements," according to the filing.
The increase in flights comes hours after Chinese Foreign Minister Wang Yi concluded two days of talks in Washington with Secretary of State Antony Blinken and national security adviser Jake Sullivan, and met with President Joe Biden. The officials agreed in principle on a meeting between Biden and President Xi Jinping.
A United Airlines Holdings Inc. executive told Bloomberg News on Friday the airline was in favor of a gradual increase in the restoration of U.S.-China flights.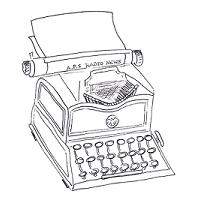 Flights between the two countries, which averaged 340 a week before the pandemic, have struggled to recover as the U.S. blocked any increase, with officials arguing that China had violated an existing agreement between the two nations with its strict COVID control measures.
The U.S. Department of Transportation in August agreed to raise the number of round-trips from 12 a week for each nation to 24 from Oct. 29, shared between the three largest U.S. carriers and six Chinese airlines.
United said earlier that it will resume flights between San Francisco and Beijing in November as part of the earlier increase.
©2023 Bloomberg L.P. Visit bloomberg.com. Distributed by Tribune Content Agency, LLC.
bulletin news online news
Notes from APS Radio News
According to Dr. John Ioannidis of Stamford University, in general, for most age groups, the recovery rate associated with the virus was about 99%.
In the US, the average mortality rate of the virus was about .07%, according to Statista.
Statista is an award-winning service whose clients include governments & corporations.
According to critics of various policies imposed by way of the virus, during lockdowns, instances of suicide and drug abuse increased as did instances of deferred medical care.
In the US, by December 2020, over 100,000 small and medium-sized business were shuttered as a result of lockdowns and various restrictions.
Some economists said that in additions to sanctions that were imposed because of Russia's invasion of Ukraine, closed businesses contributed to shortages of various goods and services.
From the early part of March 2020 until about June of last year, the US Federal Reserve added over $4.5 trillion to its holdings by purchasing hundreds of billions of dollars of corporate bonds and government bonds.
In effect, this policy infused into the economy trilions of dollars.
Those economists say that the combination of expansive monetary policies and shortages of goods and services contributed substantially to rates of inflation last not seen since the early 1980's.