Online News Headline News
US central bankers stressed their "strong commitment and determination" to bring inflation under control with a series of interest rate increases, according to the minutes of the latest policy meeting released Wednesday. Online News
While the world's largest economy is in solid position, members of the Federal Reserve's policy committee cautioned that the outlook is highly uncertain and inflation is too high, so they must move "expeditiously" to increase the benchmark borrowing rate and offload the massive bond holdings to tamp down inflation.
With US inflation rising at the fastest pace in nearly four decades, the Fed's policy committee early this month hiked the key rate by a half point — the biggest increase since 2000 — and most members said similar increases "would likely be appropriate at the next couple of meetings."
While the pace of consumer price increases slowed slightly last month, jumping 8.3 percent compared to April 2021, after hitting 8.5 percent the prior month, Fed officials warned that "price pressures remained elevated and that it was too early to be confident that inflation had peaked."
Headline News Online News
The Fed slashed rates to zero at the start of the pandemic to prevent a severe economic downturn and also ramped up bond purchases to pump liquidity into the financial system, but began to reel in those measures in March with a quarter-point rate increase. And as of June 1, it will start to reduce its asset holdings.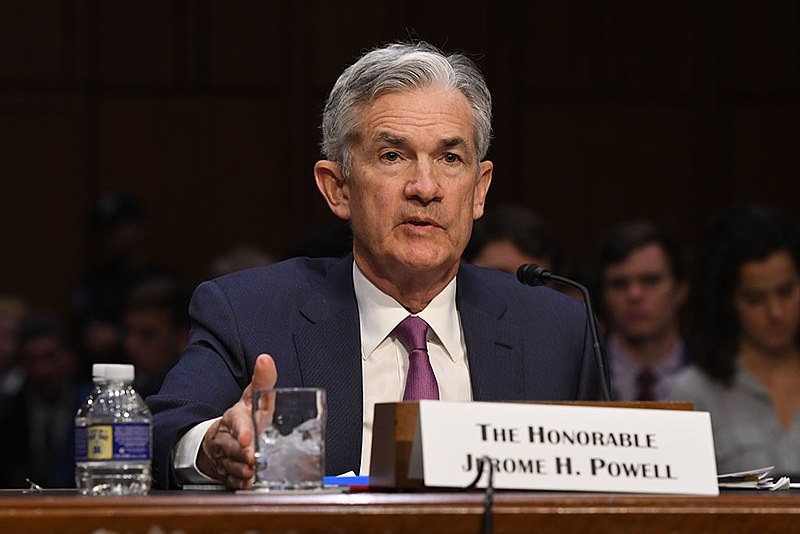 The minutes confirm central bankers are committed to a series of moves to remove stimulus to the economy but said they may have to go even further and hit the brakes on the economy depending on how the outlook evolves.
"All participants reaffirmed their strong commitment and determination to take the measures necessary to restore price stability," the minutes said.
The officials noted that Russia's invasion of Ukraine and the Covid-19 lockdowns in China "posed heightened risks for both the United States and economies around the world," including worsening supply chain snarls and fanning inflation flames, notably prices for energy and other commodities.
They said that "supply constraints overall were still significant and would likely take some time to be resolved."
Labor shortages also are hindering economic activity, they said, with companies often unable to fill open positions and wages rising.
The current goal is to quickly move the benchmark rate to neutral, where it is neither stimulating nor restricting the economy; however, they said "a restrictive stance of policy may well become appropriate."
With moves to tighten policy, the Fed should be able to bring inflation back down to the two percent target "over time," the minutes said.
hs/to
© Agence France-Presse. All rights are reserved.
Headline News Online News
Notes from APS Radio News
During the past few years, a number of the world's central banks have engaged in massive programs of monetary expansion, even as jobs and businesses were lost by way of virus-related restrictions and quarantines.
For example, beginning in March of 2020, the US Federal Reserve engaged in a substantially greater program of monetary expansion by purchasing hundreds of billions of dollars of Treasury and corporate bonds.
Since the early part of March 2020 to date, the Federal Reserve has added over $4 trillion to its holdings.
In particular, whereas on or about February 24, 2020, the holdings of the Federal Reserve stood at $4.2 trillion, on or about January 17, 2022, the holdings of the Federal Reserve stood at about $8.9 trillion.
As well, the Federal Reserve has kept interest rates low.
Recently, Jerome Powell, the head of the Federal Reserve, said that he wasn't concerned about inflation and that, for the none, the Federal Reserve would keep interest rates at low levels.
Another examples is that of the Bank of Japan.
According to Fred Economic Data, as of October 2021, the Bank of Japan's holdings were about $6.4 trillion or about 725 trillion Yen.
Online News Headline News
In the early part of March 2020, the Bank of Japan's holdings were $5.3 holdings. During the period mentioned, the Bank of Japan added over one trillion dollars to its holdings.
A number of corporations have been borrowing money inexpensively and have been purchasing their own shares of stocks, increasing share prices of stocks.
Still, there are concerns among investors.
A number of them have expressed concerns about central banks' eventually increasing interest rates, as, during the past year, inflation levels have been increasing.
The combination of low interest rates, expansive monetary policies, fiscal stimulus programs, which themselves have infused trillions into the US economy, and shortages of goods and services caused by virus-related restrictions and lockdowns has increased levels of inflation.
Investors also worry, for example, about announcements recently made by Toyota and VW; those companies have announced that because of shortages of particular types of material, they will be reducing levels of production.
Some weeks ago, the results of a survey of UK manufacturers were released.
That survey indicated that many businesses in the UK are concerned about shortages of supplies and will be making necessary adjustments.
In general, jobs and businesses have been lost by way of mandates, restrictions and quarantines, which, in their turn, were imposed by way of the virus narrative.
In the US, overall, the mortality rate of the virus is about .069%, according to Statista, an award-winning service.
The recovery rate is over 99% for most age groups.
What has followed in the wake of lockdowns and mandates has been the infusion of trillions of dollars into the US economy, the increasing succeess of online businesses like Amazon and other large online retailers, various bank and tech-related stocks, the shuttering of small to medium-sized businesses and the loss of millions of jobs.
Another result has been the increasing levels of inflation, especially those of food and fuel.
In official terms, for purposes of reporting, the US Labor Department uses what is called "core inflation".
Core inflation excludes items like food and fuel, as those are deemed too volatile.
Headline News Online News