Online News Breaking News
Four consecutive seasons of poor rains have left millions of drought-stricken people in Kenya, Somalia and Ethiopia facing starvation, aid agencies and meteorologists said Monday, warning that the October-November monsoon "could also fail". Online News
The unprecedented drought is "a climatic event not seen in at least 40 years", said the statement by meterological experts and humanitarian groups including UN agencies.
"The 2022 March-May rainy season appears likely to be the driest on record," it said.
Insufficient rainfall has destroyed crops, killed livestock and forced huge numbers of people to leave their homes in search of food and water, with the prospect of a fifth failed monsoon threatening to plunge the troubled region even deeper into catastrophe.
"Should these forecasts materialise, the already severe humanitarian emergency in the region would further deepen," the agencies said.
The drought has already wiped out 3.6 million livestock in parts of Kenya and Ethiopia where local populations rely heavily on pastoralism to eke out a living. Meanwhile, one in three animals have died in Somalia since mid-2021.
More than 16.7 million people in the three countries are experiencing acute hunger with the number projected to rise to 20 million by September.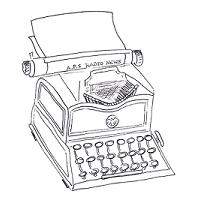 The dire conditions have been exacerbated by the conflict in Ukraine, which has contributed to soaring food and fuel costs, the statement added.
Without funding to scale up the aid response, an already dire situation will get worse, it said.
"A rapid scaling up of actions is needed now to save lives and avert starvation and death."
Current appeals to respond to the drought remain well underfunded, it added.
A previous appeal in February by the UN's World Food Programme raised less than four percent of the cash needed.
East Africa endured a harrowing drought in 2017 but early humanitarian action averted a famine in Somalia.
In contrast, 260,000 people — half of them children under the age of six — died of hunger or hunger-related disorders when a famine struck the country in 2011.
Experts say extreme weather events are happening with increased frequency and intensity due to climate change.
ho/amu/pvh
© Agence France-Presse. All rights are reserved.
Breaking News Online News
Notes from APS Radio News
Factors that have exacerbated food shortages have been those caused by quarantines and lockdowns that have been implemented during the past few years.
Price increases of food and fuel have been caused by shortages imposed by way of lockdowns and massive programs of monetary expansion during the past few years.
Beginning in March 2020, the very month media and government representatives commenced warning the world about the virus, major central banks, including the Bank of England, the Bank of Japan, the European Central Bank and the US Federal Reserve, implemented monetary expansion.
For example, from that month until the early part of this year, the Federal Reserve added several trillion dollars' worth of assets to its holdings.
Assets included Treasury bonds and corporate bonds.
Another factor has been that of the war in Ukraine.
Between Russia and Ukraine, those countries produce almost one-third of the world's supply of wheat.
Blockades of Russia's exports of fuel and wheat, and, in its turn, Russia's blockade of Ukraine's exports of wheat have decreased the supply of wheat.
While developed countries endure these conditions in the form of higher prices for staples and such, less developed countries, for example, those in Africa, are experiencing famine-like conditions.
Concerning the virus, according to Statista, an award-winning service that compiles and analyzes data for corporations and governments, in the US itself, the average mortality rate of the virus has been about .07%.
In previous years, the mortality rate of the seasonal flu (e.g. influenza virus) could be as high as .13%.
During the past few years, it's been reported that for most age groups the recovery rate of the virus has been about 99%.
Online News Breaking News