world news online news
Ecuadoran President Guillermo Lasso, who is weathering impeachment proceedings in congress over alleged corruption, issued a decree on Wednesday dissolving the legislature. online news
The decree released abruptly by the unpopular conservative president's office states that Lasso is dissolving the opposition-led National Assembly "due to a grave political crisis and national commotion."
In dissolving congress, Lasso called on the National Electoral Council (CNE) to convene new elections.
It is the first time a president in Ecuador has dissolved the legislature.
By law, within seven days of the publication of the decree, the CNE must convene to call new presidential and legislative elections to finish out the current term, which ends in 2025.
Until a new National Assembly is sworn in, Lasso is able to rule by decree, with checks by the constitutional court.
Lasso's impeachment trial opened in congress on Tuesday, amid a spike in violence related to drug trafficking in the South American country and widespread anger over the rising cost of living.
Addressing congress that day, Lasso had proclaimed his "total, evident and unquestionable innocence."
The majority left-wing opposition has accused Lasso of knowing about alleged corruption in state owned companies, in which his brother-in-law Danilo Carrera and a businessman accused of drug trafficking have been implicated.
Speaking on state television on Wednesday, Lasso defended his decision to dissolve the National Assembly.
"It is a democratic decision not only because it is constitutional but because it returns to the Ecuadoran people the possibility to decide," Lasso said, referencing the new elections.
The National Assembly building and government palace in central Quito were both under guard by security forces on Wednesday morning.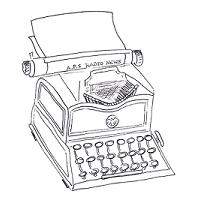 "The armed forces and national police maintain and will continue to maintain their absolute respect for the constitution," said General Nelson Proano, head of the combined armed forces, in a video published by the defense ministry.
Political irresponsibility
Lasso may have hoped to prevent his impeachment by dissolving congress, but experts say it is likely to benefit the left-wing opposition and their exiled leader Rafael Correa, the former president (2007-17) who escaped to Belgium to avoid serving an eight-year corruption sentence.
Political scientist Santiago Cahuasqui, from the SEK University, told AFP that "the sectors of the right are weakened by the presence of a government with less than 15 percent" approval rating.
In snap elections, "the center and left-wing sectors could have more possibilities and perspectives."
Speaking on Tuesday before Lasso dissolved congress, constitutional expert Rafael Oyarte told AFP that it would be "political irresponsibility" to make such a move as it would only benefit the left.
"While it is not sure they would win the presidency, one thing is sure: They would increase their number of legislators, which currently stands at 49 out of 117."
Ecuador's congress tried to impeach Lasso in June last year, at a time of violent protests led by indigenous people against the rising cost of living, but came up 12 votes short.
A similar political drama played out late last year in neighboring Peru — with disastrous results for the president.
Then-president Pedro Castillo, also facing corruption allegations, tried to dissolve congress in December so he could rule by decree. He was arrested the same day and is now in prison awaiting trial on charges of rebellion.
pld/lv/gm/bc/nro/dw
© Agence France-Presse. All rights are reserved.
world news online news