headline news online news
The EU prosecutor's office on Friday said it had opened an active investigation into the acquisition of Covid-19 vaccines in the European Union but gave no details. online news
The European Commission has served as the centralised pre-purchaser of coronavirus vaccines for the EU's 27 members but those countries were then responsible for buying supplies from that centralised stock.
"This exceptional confirmation comes after the extremely high public interest. No further details will be made public at this stage," the European Public Prosecutor's Office (EPPO) tweeted.
It was not clear what the possible target of the investigation was.
Commission chief Ursula von der Leyen is in hot water with the EU Ombudsman's office for refusing to hand over mobile phone SMS messages she exchanged with the CEO of Pfizer, Albert Bourla, as her EU executive was arranging contracts.
After the commission said it did not identify any text messages relating to a formal request on the matter, and considered such messages too short-lived to warrant archiving, the Ombudsman, Emma O'Reilly, in July said "this constituted maladministration".
The commission secured up to 4.2 billion doses of Covid-19 vaccines to respond to the initial waves of the coronavirus and future ones.
headline news online news
Most of the doses are of the mRNA type, particularly from the tie-up between German company BioNTech and US giant Pfizer.
So far, 83 percent of the EU's population is fully vaccinated.
Contacted by AFP for comment on the EPPO investigation, a commission spokesman said any questions should be referred to the EPPO, as it is an independent prosecutor.
The spokesman added: "With regard to the SMS topic, I would like to stress that the president (von der Leyen) did not negotiate the contracts."
Some 10 eastern EU countries found they had a vaccine oversupply compared to the jabs uptake in their territories.
Some, such as Poland, refused to pay for their allotted supply ordered via the commission, prompting the EU to push for renegotiation of the contracts with the relevant companies.
At the height of the first wave of the coronavirus pandemic in Europe, the EU also imposed short-lived export controls on supplies of the AstraZeneca Covid-19 viral vector vaccine which ended up finding much lower uptake than the mRNA ones.
rmb/ach
© Agence France-Presse. All rights are reserved.
headline news online news
Notes from APS Radio News
Whereas as of August 9, 2021, Iceland had recorded 8,793 virus cases, as of October 5, 2022, Iceland recorded 205,823 virus cases, according to Statista.
In August 2021, Iceland's vaccine participation rate was 80.64%, according to Our World in Data.
By August 2022, Iceland's vaccine participate rate was 84%.
A few years ago Dr. Anthony Fauci, the director of the National Institute of Allergy and Infectious Diseases. told the public that about 70% of people would need to take the vaccine to develop "herd immunity".
At the time he spoke about having to take a few doses.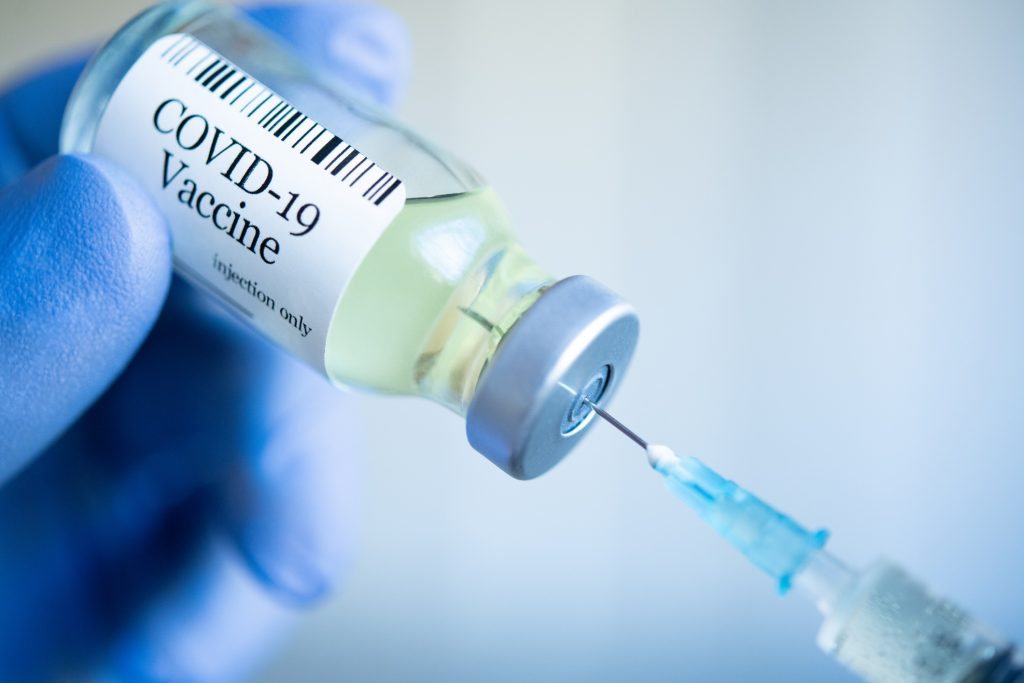 Since then, the number of doses "needed to prevent the transmission of the virus" has increased to four or five doses, not inlcuding what are being called "booster shots".
Dr. Fauci has been one of the most outspoken and consistent supporters of the mRNA vaccine.
Whereas as of June 21, 2021 Canada had reported 1,408,836 virus cases, as of October 5, 2022, Canada reported 4,251,611 virus cases.
In June 2021, Canada's vaccine participation rate was 68%, according to Our World in Data.
In July 2022, Canada's vaccine participation rate was 86%. In January 2022, Canada's vaccine participaton rate was 85%
According to VAERS, since December 2020, in the US, there have been 1,437,273 adverse events, including 31,470 deaths (including "foreign reports") following injections.
Between VAERS and EudraVigilance of the European Medicines Agency and VAERS, there have been over 6 million adverse events, including over 86,000 deaths following injections.
According to analysts, the number of deaths following injections fo the mRNA vaccine exceeds those of all vaccines in a thirty year period.
In the US., vaccine makers have legal immunity.
In 2021 alone, with respect to the mRNA vaccine alone, Pfizer made about $33 billion, according to Agence France Presse.
BlackRock, Vanguard and State Street Capital, the world's largest investment companies, collectively held about 20% of the shares of Pfizer, Johnson & Johnson, Moderna and AstraZeneca, in February 2021, according fintel.io.
headline news online news