economy online news
US interest rate hikes are pushing global prices higher at a time of food crisis and war, presenting the world with "a perfect storm," the EU's top diplomat warned on Monday. online news
"Everybody's running to increase interest rates — these will bring us to a world recession," Josep Borrell predicted to EU ambassadors in an annual gathering.
A surging US dollar is making basic goods in other countries unaffordable unless central banks follow the US Federal Reserve's lead, he explained.
"There is no other way otherwise the capital will flow (elsewhere)," he said.
The eurozone is already struggling with the conundrum of having to raise interest rates to tamp down soaring inflation while keeping a wary eye on how hard that will hit flagging growth amid an energy crunch.
Although global finance isn't in the remit of Borrell, he referenced the interest rate problem in the same breath as he spoke of the widespread food crisis that has particularly left Africa and parts of the Middle East vulnerable.
"I am afraid that we are only at the beginning, that the food crisis will make things worse in many parts of the world," he said.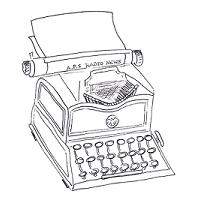 The world itself had become more "competitive," he stressed, highlighting the hardening confrontation between the United States and China.
"Everything is being weaponised. Everything is an arm: energy, investments, information, migration flows, data. There is a global fight about access to some strategic domains, cyber, maritime, outer space."
The United States is a valuable ally, he said, but raised the question of "What will happen two years from now?… If instead of (US President Joe) Biden, it would be (ex-president Donald) Trump or someone like him in the White House?"
The world, he said, was being buffeted by tensions from an "authoritarian trend" that included China and Russia, and democracies.
In between were a bunch of "swing" states of different hues that were in-between and didn't want to pick sides, yet didn't feel that they were getting benefits from globalisation, Borrell said.
economy online news
"Radical nationalism and imperialism" were on the march, with Russia one of the main proponents, he added.
"We underestimate the role of emotions and the persisting appeal of identity politics" and think that reason should prevail, he admitted.
But he also noted that the EU had acted with alacrity and determination against Russia for the war in Ukraine, and more of that spirit was needed from his diplomatic corps.
"React. Take more initiative. Be ready to be bold," he urged the ambassadors, arguing for more "taboo-breaking decisions" from the EU in the mould of its decisions on Ukraine.
rmb/rl
© Agence France-Presse. All rights are reserved.
economy online news
Notes from APS Radio News
During the past few years, a number of the world's central banks have engaged in massive programs of monetary expansion, even as jobs and businesses were lost by way of virus-related restrictions and quarantines. online news
For example, beginning in March of 2020, the US Federal Reserve engaged in a substantially greater program of monetary expansion by purchasing hundreds of billions of dollars of Treasury and corporate bonds.
Since the early part of March 2020 to date, the Federal Reserve has added nearly $5 trillion to its holdings.
In particular, whereas on or about February 24, 2020, the holdings of the Federal Reserve stood at $4.2 trillion, on or about January 17, 2022, the holdings of the Federal Reserve stood at about $8.86 trillion.
As of April 15, 2022, the Federal Reserve's holdings were $8.70 trillion.
As well, the Federal Reserve has kept interest rates low.
Recently, Jerome Powell, the head of the Federal Reserve, said that he wasn't concerned about inflation and that, for the none, the Federal Reserve would keep interest rates at low levels.
Another examples is that of the Bank of Japan.
According to Fred Economic Data, as of October 2021, the Bank of Japan's holdings were about $6.4 trillion or about 725 trillion Yen.
In the early part of March 2020, the Bank of Japan's holdings were $5.3 holdings. During the period mentioned, the Bank of Japan added over one trillion dollars to its holdings.
A number of corporations have been borrowing money inexpensively and have been purchasing their own shares of stocks, increasing share prices of stocks.
Still, there are concerns among investors.
A number of them have expressed concerns about central banks' eventually increasing interest rates, as, during the past year, inflation levels have been increasing.
The combination of low interest rates, expansive monetary policies, fiscal stimulus programs, which themselves have infused trillions into the US economy, and shortages of goods and services caused by virus-related restrictions and lockdowns has increased levels of inflation.
Investors also have worried, for example, about announcements that were made by companies like Toyota and VW; months ago, those companies announced that because of shortages of particular types of material, they would be reducing levels of production.
Many months ago, the results of a survey of UK manufacturers were released.
That survey indicated that many businesses in the UK were concerned about shortages of supplies.
In general, jobs and businesses have been lost by way of mandates, restrictions and quarantines, which, in their turn, were imposed by way of the virus narrative.
In the US, overall, the mortality rate of the virus is about .069%, according to Statista, an award-winning service.
The recovery rate is over 99% for most age groups.
What has followed in the wake of lockdowns and mandates has been the infusion of trillions of dollars into the US economy, the increasing succeess of online businesses like Amazon and other large online retailers, various bank and tech-related stocks, the shuttering of small to medium-sized businesses and the loss of millions of jobs.
In the US, October 2020, over 100,000 small and medium sized businesses had been shuttered as a result of restrictions and lockdowns.
Another result has been the increasing levels of inflation, especially those of food and fuel.
In official terms, for purposes of reporting, the US Labor Department uses what is called "core inflation".
Core inflation excludes items like food and fuel, as those are deemed too volatile.
economy online news