world news online news
Authorities on Wednesday raided properties in seven European countries as part of an investigation into alleged accounting fraud at German real estate giant Adler, the company and prosecutors said. online news
Twenty-one sites, including business premises, apartments and a lawyer's office, were searched in Germany, Austria, the Netherlands, Portugal, Monaco, Luxembourg and Britain, prosecutors in Frankfurt said.
About 175 German police took part in the raids against the group, which is listed in Frankfurt and has a particularly strong presence in Germany.
Prosecutors said the raids targeted a "company in the real estate industry", and Adler later confirmed it was the subject of the searches.
Ex-board members of Adler, who are German, Austrian and English nationals aged between 38 and 66, are under investigation, the prosecutors said.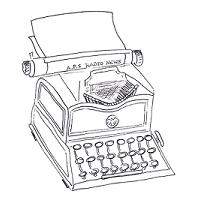 They are accused of having misrepresented, or having aided in the misrepresentation of the company's balance sheets between 2018 and 2020, prosecutors said.
They also face other accusations, including that they sought to dishonestly drive up prices for projects.
Investigations began after short seller Viceroy Research published a report in 2021 alleging that the company was trying to "hide its true financial position, which is bleak".
Adler at the time denied the report.
German financial watchdog Bafin then took up the case and uncovered a number of irregularities.
In a statement Wednesday, Adler said it was "cooperating with the authorities and fully supports a clarification of the facts as quickly as possible."
The company has been in turmoil since the allegations emerged, with its shares losing more than 95 percent of their value in Frankfurt.
They slid another two percent Wednesday after news of the raids broke.
fcz-sr/bp
© Agence France-Presse. All rights are reserved.
world news online news