headline news online news
The EU's drug watchdog warned on Friday that antibody treatments for Covid are ineffective against the newest and increasingly dominant strains of the disease. online news
Numerous monoclonal antibodies, which are given by injection or infusion in hospital, have helped blunt the worst of the disease for at-risk or hospitalised patients.
They work by targeting the spike protein of the virus.
But the European Medicines Agency (EMA) "cautioned (they) are unlikely to be effective against emerging strains".
Lab tests showed they "are poorly effective at neutralising Omicron strains BA.4.6, BA.2.75.2 and XBB," the Amsterdam-based regulator said in a statement.
They also "do not significantly neutralise BQ.1 and BQ.1.1, which are expected to become the dominant strains in the EU in the coming weeks".
The main antibody treatments include AstraZeneca's Evusheld, Roche's Ronapreve, and GSK and Vir's Xevudy.
Antiviral treatments such as Pfizer's Paxlovid are expected to remain effective and so EU states should stock up on them for high-risk patients, the EMA said.
Monoclonal antibodies had been shown to reduce the risk of hospitalisation and death by up to 80 percent, but they have lost their edge as the virus has mutated.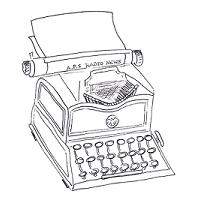 The World Health Organisation in September recommended against using Xevudy and Ronapreve because they had stopped being effective against new variants.
Covid has kept evolving since it emerged in China at the end of 2019 to cause a global pandemic that is now waning.
While previous "variants of concern" like Alpha and Delta eventually petered out, Omicron and its sub-lineages have dominated throughout 2022 and look set to continue into 2023.
dk/ah
© Agence France-Presse. All rights are reserved.
headline news online news
Notes from APS Radio News
In countries that have high rates of vaccine participation, the number of virus cases has continued to increase.
Whereas as of August 9, 2021, Iceland had recorded 8,793 virus cases, when its vaccine participation rate was about 81%, as of November 28, 2022 Iceland recorded 207,171 virus cases, when its vaccine participation rate was about 84%, according to Statista and Our World in Data.
Statista is an award-winning service that compiles and analyzes various types of data for governments and corporations.
Concerning the virus itself, according to Statista, in the US, the average mortality rate of the virus has been .07%.
Dr. John Ioannidis, a research scientist who specializes in evidence-based medicine, has analyzed fatality rates as a function of age groups:
"The real-world risk of dying from COVID-19 based on published data from the Irish census bureau and the central statistics office for 2020 and 2021 is as follows: For people under 70, the death rate was 0.014%; under 50 years of age, it was 0.002%, which equates to a 1 in 50,000 risk, or about the same as dying from fire or smoke inhalation. Under 25 years of age, the mortality rate was 0.00018%, or 1 in 500,000 risk of dying from COVID-19."
According to EudraVigilance of the European Medicines Agency and VAERS, since December of 2020 when the experimental mRNA vaccine was brought to the public, there have been over 7 million adverse events, including over 100,000 deaths, officially recorded, following injections.
During the early months of 2021, some of the Scandinavian countries prohibited AstraZeneca's version, citing concerns about blood clots.
At least one European country prohibited the use Johnson & Johnson's version, citing similar concerns.
A study conducted in Israel has found that natural immunity was several times stronger than the mRNA vaccine.