world news online news
The European Commission said on Friday it won't rule out suspending Serbia's visa-waiver access to the EU if it doesn't tamp down on irregular migration from its territory to the bloc. online news
"This is nothing that I will exclude, but I do think, and I do hope, that we will have a good cooperation," EU home affairs commissioner Ylva Johansson said on arriving for a meeting of EU interior ministers to discuss the problem.
Serbia, a non-EU member that is a candidate to one day join the bloc, has a visa-free arrangement for its citizens travelling into the European Union.
But it has riled EU member states by becoming a staging ground for migrants of other nationalities — Syrians, Afghans, Turks, Indians, Burundians, Cubans and Tunisians — seeking to enter the EU.
While those nationalities need EU visas, they don't for Serbia, which has a broad visa-waiver policy for many countries.
This year so far, more than 106,000 irregular entries into the EU have been recorded through the so-called western Balkans route that includes Serbia — a hike of 170 percent over the same period last year.
While Syrians and Afghans often have grounds to seek asylum in the EU, many of the other nationalities "need to be returned to their country of origin," Johansson said.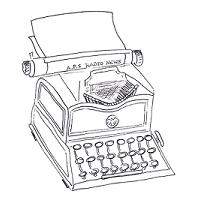 Austria and Belgium both complain that they are facing a surge in numbers of asylum-seekers at a level unseen since 2015-2016, when more than a million Syrians fleeing war in their country entered the EU.
German Interior Minister Nancy Faeser called Serbia's visa policy "not very nice" and said it was "based on which states do not recognise Kosovo," the Serbian province whose ethnic Albanian majority broke away to declare the territory independent in 2008, unrecognised by Belgrade.
Most EU countries, including Germany, recognise Kosovo's independence, but not Spain, Slovakia, Greece nor Romania.
"Serbia has to adapt its visa practice to the EU if it wants to become an accession candidate," Faeser said.
After the meeting, Johansson said European Commission President Ursula von der Leyen had spoken about the issue with Serbian President Alexander Vucic.
"We have got promises that Serbia will align their visa policy with ours, starting with some of the nationalities that is really urgent now — the Tunisians, the Burundians and the Indians," Johansson told a media conference.
The commissioner was to meet representatives of Serbia and other western Balkan nations next week in Berlin, and the following week in Prague.
alm/rmb/pvh
© Agence France-Presse, All rights are reserved.
world news online news