world news online news
The European Union on Thursday joined the Istanbul Convention, a key international text aimed at protecting women from violence, in a move that extends some obligations to member states that refuse to ratify it. online news
The European Council, representing the 27 EU countries, said it had given the final approval necessary for accession to the convention.
The decision "shows our commitment to stepping up actions against gender-based violence and in support of its victims," Sweden's gender equality minister Paulina Brandberg said, in the name of the EU presidency currently held by her country.
The Istanbul Convention was created in 2011 by the Council of Europe — an international human rights institution distinct from the EU — and entered into force in 2014.
It requires signatory countries to set up laws protecting women from violence, sexual harassment, forced genital mutilation and forced marriage. It includes specific measures to protect women migrants and asylum-seekers.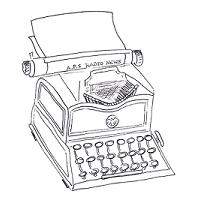 Even though the EU signed the convention back in 2017 it intended to join the convention, accession was delayed because not all of its 27 member states ratified it.
Bulgaria, the Czech Republic, Hungary, Latvia, Lithuania and Slovakia have not done so, while Poland, which did ratify, has given notification of its intention to withdraw.
Many of those countries object to the use of the word "gender" in the Istanbul Convention, and to education programmes including non-stereotypical gender roles. Some also argue it promotes illegal migration.
But 2021 EU Court of Justice ruling said the bloc had the right to ratify the convention with a weighted majority of member countries, getting around the hold-outs.
Obligations stemming from the Istanbul Convention, however, would be limited to areas in non-ratifying EU countries where EU law applies: in public institutions, legal cooperation in criminal matters, and on asylum issues.
European Commission chief Ursula von der Leyen said the EU's accession to the convention sends "a strong signal" on the bloc's determination to prevent and punish violence against women.
alm-rmb/pvh
© Agence France-Presse. All rights are reserved.
world news online news