economy news bulletin news
Eminent economist, Nouriel Roubini, issued a less than positive prognosis, concerning conditions in the US. bulletin news
He warned of an impending severe recession, according to ANS.
He was quoted as saying, "I think there are many reasons why we are going to have a severe recession and a severe debt and financial crisis," he said.
ANS reported his remarks concerning conditions that he maintains will produce a downturn in the economy.
Rather than dimissing the likelihood of a recession, Mr. Roubini seems to be doing the opposite.
Of the type of recession he predicted, he said, "The ideas that this is going to be short and shallow is totally delusional".
Mr. Roubini, is a professor at New York University and is the chief executive of Roubini Macro Associates. He became famous for having predicted accurately the financial crisis of 2008-2009.
For the most part, the financial crisis was precipitated by institutions like Goldman Sachs having promoted mortage-backed securities, a number of which had been comprised of sub-prime mortgages.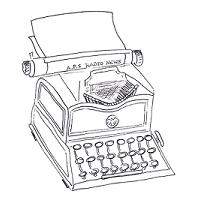 For its part, Goldman Sachs had purchased insurer AIG billions of dollars' worth of credit default instruments, which were suppoed to provide insurance in the event of a collapse of mortgage-backed securities.
Because those instruments failed, taxpayers were compelled to bailout both institutions.
Although Treasury Secretary Yellen denied that the US was in recession, although a number of economists are predicting just that.
During the past few years governments and central banks have infused into their economies trillions of dollars.
Then by the beginning of this year, the US Federal Reserve reversed course.
Aggressive levels of monetary expansion were implemented and mainted for over a year, in the context of shortages of goods and services that had developed as a result of lockdowns and virus-related restrictions.
As a result of lockdowns, shortages of various goods and services and massive levels of quantitative easing, even before Russia invaded Ukraine, inflation was increasing noticeably.
By May of this year, it was reported that the last time inflation was as high as it was in the Spring was in the early 1980's.
Forty years ago, then chairperson of the Federal Reserve, Paul Volcker, imposed markedly higher interest rates, in order to stanch inflation rates that reached as high as 12-14%.
economy news bulletin news