headlines world news
Xi Jinping called on China and Central Asia to "fully unleash" their potential in trade, economic and infrastructure cooperation Friday in a speech to heads of state from the strategically vital region. world news
The Chinese president said they must "fully unleash the potential of traditional cooperation in economy, trade, industrial capacity, energy and transport," according to a state media readout.
He also stressed the need to develop "new growth drivers… such as finance, agriculture, poverty reduction, low carbon, health, and digital innovation".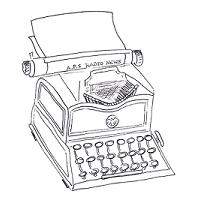 The Chinese leader is this week hosting the leaders of Kazakhstan, Kyrgyzstan, Tajikistan, Turkmenistan and Uzbekistan at a summit in Xi'an in northern China, a meeting Beijing has said is of "milestone" significance.
Central Asia has also become key to China's trillion-dollar Belt and Road Initiative, a defining geopolitical project for Xi, with Beijing keen to restart cooperation and fill the vacuum left in former Soviet states by Russia's war in Ukraine.
On Friday, Xi said the region and China must "take the lead" in that project and "deepen strategic mutual trust" in a bid to "uphold everlasting friendship".
He also stressed the need to expand security cooperation on what Beijing dubbed the "three evils" in the region: separatism, terrorism and extremism.
"The six countries should resolutely oppose external interference in the internal affairs of regional countries and attempts to instigate 'color revolutions,'" Xi said.
ehl-oho/je/cwl
© Agence France-Presse. All rights are reserved.
headlines world news