world news online news
A much-delayed national forum opens in Chad on Saturday that the ruling junta showcases as a chance for reconciliation and the way to new elections. online news
The impoverished Sahel country has been ruled by a group of generals since its veteran leader, Idriss Deby Itno, was killed in April last year during an operation against rebels.
Stretching from the Sahara desert of the mountainous north bordering Libya to fertile lowlands in the south, landlocked Chad is three times bigger than California.
It is home to around 16 million people, of which just over half are Muslim.
Chad hosts more than one million displaced people, including 580,000 refugees from conflicts in neighbouring countries, according to the UN Refugee Agency (UNHCR).
The country faces major threats from climate change, which the World Bank says has led to accelerated desertification and the shrinking of Lake Chad.
Chad faces military challenges on most of its borders.
In the west, in the region of Lake Chad, the army has been fighting the Nigerian Islamist group Boko Haram since 2015.
Eastern Chad, on the border with Sudan, has seen conflicts between different ethnic groups.
Northern Chad is also unstable, sparsely populated and difficult to control. Several Chadian rebel groups have set up their base in neighbouring southern Libya.
Despite these problems, Chad's armed forces are considered by many analysts to be the most effective in the Sahel.
world news online news
The country is a key member of two regional anti-jihadist coalitions and is a close ally of France, whose base at N'Djamena is also the headquarters of its Barkhane mission in the Sahel.
Chad has seen a succession of coups and rebellions since independence from France in 1960. It was wracked by civil war for three decades and has been invaded several times by Libya.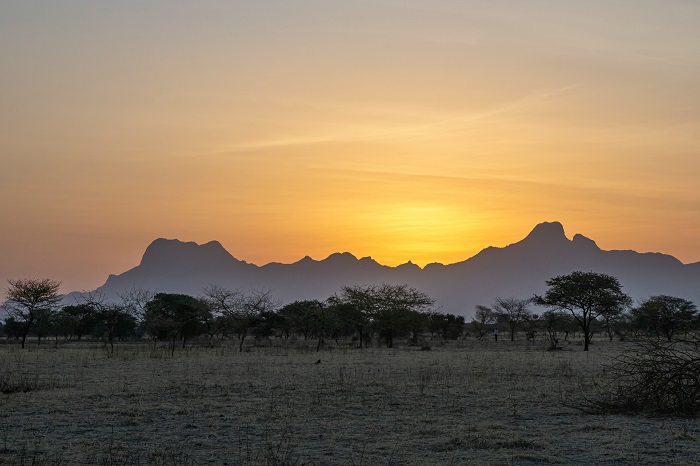 Deby took power in 1990 after ousting Hissene Habre, whom he had served as army chief.
Habre, dubbed "Africa's Pinochet", was sentenced by a special African court to life in jail in 2017 for crimes against humanity and died in 2021. More than 40,000 people are thought to have been murdered during his rule.
In April 2021, shortly after winning a sixth term in office, Deby was killed during operations to crush rebels in the north of the country.
He was succeeded by his 37-year-old son Mahamat Idriss Deby Itno, now the transitional president.
world news online news
His junta vowed to hold "free and democratic elections" within 18 months after staging a proposed nationwide "dialogue".
After repeated delays, the forum is due to start on Saturday. Dozens of armed opposition groups have vowed to attend, but two of the largest rebel organisations, as well as a major political coalition, have said they will boycott.
In 2003 Chad began to export oil to an Atlantic terminal through a pipeline built across neighbouring Cameroon.
Its economy has become very dependent on oil, although in relative terms it a modest producer, with 47 million barrels in 2021 according to the Chadian Observatory of Public Finance.
The plunge in the price of crude between 2014 and 2016 provoked a debt crisis. Its more than $1 billion loan from the Swiss mining company Glencore was restructured in 2018.
N'Djamena is now negotiating the restructuring of its debt under a G20 service pause, created during the pandemic.
The African Development Bank says Covid-19 "probably exacerbated the poverty rate", which was 42 percent in 2018.
Chad is the third least-developed country in the world, according to the UN, registering one of the highest rates of maternal mortality. One child in five dies before the age of five.
burs-eab/dyg/ri
© Agence France-Presse. All rights are reserved.
world news online news