headlines online news
Wildfires have burned more than 2.7 million hectares in Canada so far this year, eight times more than the last three decades' average, officials said Thursday, as more than 200 blazes remained active. online news
After major flareups in the west of the country in May, notably in the Prairies provinces of Alberta and Saskatchewan, massive firefighting efforts shifted in the past week to Nova Scotia on the Atlantic coast.
"These conditions this early in the season are unprecedented and of course they are deeply concerning to all Canadians," Emergency Preparedness Minister Bill Blair told a news conference.
There are currently 211 wildfires raging across the country, including 82 that are burning out of control, he said.
And the arrival of an extreme heat wave and strong gusts of winds in the east risks leading to "extreme fire behavior," according to firefighters.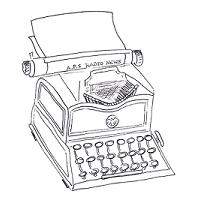 In Nova Scotia, 16 fires were active on Thursday. One is threatening the northwest suburbs of the province's main city of Halifax and forced the evacuation of more than 16,000 local residents. It now appears to be partially under control.
But another fire near Lake Barrington continues to pose a challenge for fire crews after burning more than 20,000 hectares. It is the largest fire ever recorded in the province.
More than 2,000 area residents in the path of the fast-moving blaze were forced to flee at a moments notice earlier this week.
"We are far from being out of the woods. We are still dealing with a very dangerous and volatile situation," local natural resources official David Steeves said.
"We need Mother Nature to get on side with us on this," he added.
Smoke from the fires has covered much of the province and blew down the Atlantic coast, prompting air quality alerts for the US state of New Jersey and parts of Pennsylvania, including the Philadelphia area.
In Western Canada, more than 60 fires are still burning in oil-rich Alberta — about half the peak number at the start of May that triggered a state of emergency — and about 20 in neighboring Saskatchewan province.
Canada, which is warming faster than the rest of the planet, has faced extreme weather events in recent years, the intensity and frequency of which are increased by global warming.
tib/amc/des
© Agence France-Presse. All rights are reserved.
headlines online news