economy online news
Canada's inflation rate was the same in October as the previous month, as higher gasoline costs were offset by prices for groceries rising at a slower pace, the national statistical agency said Wednesday. online news
Canadians paid 6.9 percent more for goods and services in October, compared to a year earlier, beating analyst expectations.
Desjardins analyst Royce Mendes said that with core inflation "a tick faster than their pace in September" and most consumer price index categories up, the Bank of Canada is likely to continue raising its key lending rate — at least once more in December.
Borrowing costs in Canada have risen by 3.50 percentage points so far this year as the central bank aggressively increased interest rates — from a record low to 3.75 percent — in its fight against soaring inflation.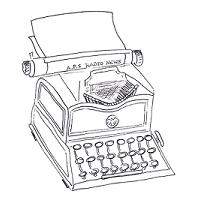 Mendes forecast in a research note that "the Bank of Canada will hike rates just 25 basis points in December before pausing its tightening cycle."
CIBC Economics' Avery Shenfeld, however, suggested "there's still a long ways to go" to get back to the central bank's 2.0 percent inflation target.
"We can't expect a lot of progress until the lagged impacts of rate hikes to date work their way into slower demand," he explained.
According to Statistics Canada, gasoline got more expensive in October as OPEC signaled looming production cuts and the Canadian dollar weakened. So too did owning a home, as Canadians renewed their mortgages at higher rates.
Meat, fruit, and vegetable prices also continued to rise, but less than in previous months.
Meanwhile, costs fell for telephone services, video equipment, computer devices, and digital media.
amc/fb/tjj
© Agence France-Presse. All rights are reserved.
economy online news