world news online news
Cambodia's main opposition party on Thursday lost a bid to overturn its ban from the upcoming elections, paving the way for long-serving leader Hun Sen to run a one-horse race. online news
Last week, the National Election Committee (NEC) refused to register the Candlelight Party — the chief challenger to Hun Sen — for the July polls after it failed to submit certain documents.
The Constitutional Council said in a statement it had rejected the appeal against NEC's ruling.
"We are so regretful… Our party was rejected (from the polls), we are so disappointed," Candlelight Party (CP) spokesman Kimsour Phirith told AFP.
He said CP had hoped to take part in the elections "to restore the base of democracy in our country".
"The absence of the party that has grassroots support will shrink the space of democracy."
Hun Sen is among the world's longest-serving leaders. Critics and rights groups accuse him of using the legal system to crush opposition to his rule, particularly in the run-up to elections.
The CP was seen as the only viable challenger to Hun Sen's ruling Cambodian People's Party (CPP) in the July 23 vote.
The party gained traction in last year's local elections, claiming 22 percent of the popular vote, and was planning to challenge the CPP in every constituency in the national polls.
The United States said it was "deeply troubled" that the Candlelight Party was prevented from participating in the election.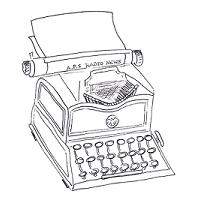 "We strongly urge Cambodian authorities to reverse course to ensure its citizens can participate in a fair, multiparty democracy," it added in a statement.
Hun Sen has threatened CP leaders with prison if they rally supporters and protest the ban.
Some key opposition politicians have been embroiled in criminal cases they say are politically motivated, while scores of activists have recently defected to Hun Sen's camp.
A number of jailed opposition figures were also pardoned after they apologised to Hun Sen.
Some 9.7 million Cambodians have registered to vote in July for 125 MPs in the National Assembly.
Hun Sen is aiming to extend his 38-year rule, publicly backing his son Hun Manet to lead the kingdom in the future.
In 2018's national elections, his party won every seat after the opposition Cambodia National Rescue Party (CNRP) was dissolved.
And in March this year, CNRP leader Kem Sokha was sentenced to 27 years in jail and placed under house arrest for treason over an alleged plot with foreigners to topple Hun Sen's government.
Another opposition figure, Sam Rainsy, has been living in exile in France since 2015 to avoid jail for convictions he says are politically motivated.
suy/rbu/bgs/caw
© Agence France-Presse. All rights are reserved.
world news online news