headline news online news
British online furniture store Made.com collapsed Wednesday after it was hammered by supply-chain disruptions and a slump in consumer spending as inflation soared. online news
UK clothing-to-furniture giant Next said it is to buy the failed group's brand, websites and intellectual property for £3.4 million ($3.9 million).
More than half of the company's staff — numbering almost 600 — have already lost their jobs.
Made.com floated less than 18 months ago with a market value of £775 million thanks to soaring demand during the Covid pandemic.
"Having run an extensive process to secure the future of the business, we are deeply disappointed that we have reached this point," chairwoman Susanne Given said in a statement.
It has now formally entered administration, a process whereby an outside body, in this case PricewaterhouseCoopers, seeks to salvage parts of the business.
Consumers slashed expenditure on homes after the lifting of pandemic lockdown restrictions.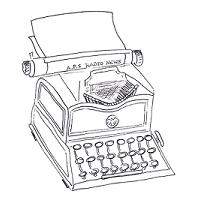 They further tightened their belts in the face of rising interest rates and a cost-of-living crisis.
"Made.com has never been a profitable business," noted Interactive Investor analyst Victoria Scholar.
"It somehow managed to convince investors that the pandemic was unrelated to its Covid boom, suggesting that sales would remain strong during the economic reopening and beyond. However that proved not to be the case."
headline news online news
Other experts were scathing over Made.com's fragile business model that was exposed by the supply-chain crunch, particularly after Brexit.
"Using a just-in-time production model and working with over 200 suppliers in the supply chain brings many challenges for even the largest organisations," said Gordon Fletcher, retail specialist at the University of Salford Business School.
In stark contrast, clothing-to-food retail giant Marks and Spencer revealed Wednesday that its sales jumped in the first half of its financial year.
"In the UK, a cost-of-living crisis may be raging, but Marks and Spencer's update shows that plenty of shoppers are still super-resilient and can be persuaded to part with their cash if the (price) offer is right," said Hargreaves Lansdown analyst Susannah Streeter.
Yet M&S warned of a darkening outlook on soaring costs for both businesses and consumers.
bcp-rfj/kjm
© Agence France-Presse. All rights are reserved.
headline news online news
Notes from APS Radio News
In various countries that adopted lockdowns and rules imposed reportedly due to the virus, many small and medium-sized businesses were shuttered.
In addition, from March of 2020 to the earlier part of this year central banks like the Federal Reserve and the European Central Bank engaged in instances of massive infusions of money into their economies.
The combination of closures of millions of businesses and expansive monetary policy contributed to shortages and noticeably higher levels of inflation.
These policies were implemented allegedly over a virus that has had a recovery rate of 99% for most age groups and that, in the US, for example, has had an average mortality rate of .07%.
headline news online news