headline news bulletin news
By Aurélia End
US President Joe Biden told G7 leaders that Washington will support providing advanced warplanes including F-16s to Ukraine and will back efforts to train Kyiv's pilots, a senior White House official said Friday. bulletin news
It signals a major breakthrough for Kyiv, which has repeatedly — and until recently unsuccessfully — pushed its Western supporters to agree to provide high-tech jets as it fights to fend off Russia's more than year-long invasion.
Biden, who is in Japan for the G7 summit, said the United States "will support a joint effort with our allies and partners to train Ukrainian pilots on fourth-generation fighter aircraft, including F-16s, to further strengthen and improve the capabilities of the Ukrainian Air Force," the official said.
"As the training takes place over the coming months, our coalition of countries participating in this effort will decide when to actually provide jets, how many we will provide, and who will provide them."
Momentum has been building for providing high-tech warplanes to Ukraine, but US support is especially key, as it legally has to approve the reexport of equipment purchased by allies, including F-16 jets.
Earlier this week, UK Prime Minister Rishi Sunak and Dutch Prime Minister Mark Rutte pledged to build an "international coalition" to provide fighter jet support for Ukraine.
After visiting Sunak at his Chequers country estate outside London on Monday, Ukrainian President Volodymyr Zelensky said he was "very positive" about creating a "jets coalition" in his country's war with Russia.
Sunak said Monday that the UK was preparing to open a flight school to train Ukrainian pilots, and French President Emmanuel Macron also offered to do so but ruled out sending war planes to Kyiv.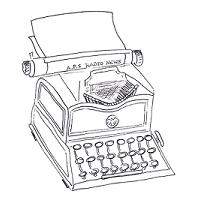 Previously, US opposition to providing advanced jets centered around the long timeline and high price of doing so, with officials saying there were more cost-effective means to aid Kyiv's air defense.
Equipment and training
Last month, top US military officer General Mark Milley argued that ground-based defenses were a better option.
"The task is to control the airspace. How you control that airspace can be done in many, many different ways," he told journalists in Germany.
"The most cost effective, efficient… way to do that right now for Ukraine and the fastest way to do that for Ukraine is through air defense. They've been doing it for over a year now," Milley said.
But F-16s appear likely to join the list of other advanced systems such as Western tanks and long-range weaponry that Ukraine's supporters have agreed to provide after initial reluctance.
The United States has spearheaded the push for international support for Ukraine, quickly forging an international coalition to back Kyiv after Russia invaded in February 2022 and coordinating aid from dozens of countries.
Total international military assistance for Kyiv is in the tens of billions of dollars, with the United States the lead donor.
In addition to hundreds of tanks and other armored vehicles, assistance for Kyiv has included a number of air defense systems, precision rocket launchers, artillery pieces, and a wide variety of ammunition, among other items.
The United States has also trained 11 Ukrainian battalions — some 6,100 troops — in combined arms operations and 4,000 on individual systems.
More than two dozen other countries are also involved in the training effort, which has instructed a total of more than 52,000 Ukrainian troops so far.
bur-wd/des
© Agence France-Presse. All rights are reserved.
headline news bulletin news