headline news online news
President Joe Biden confirmed he will reconvene crunch talks Tuesday with senior Republican leaders including House Speaker Kevin McCarthy in another attempt to avert a costly US debt default. online news
The two parties remain sharply divided over lifting US borrowing caps to pay for existing spending commitments, with Republicans in Congress insisting that Biden agree to significant budget cuts in exchange for their support to lift the debt ceiling before the country runs out of money.
Democrats have been calling for a "clean" increase of the borrowing limit, accusing Republicans of using extreme tactics to push their political agenda ahead of the so-called "X-date" — the point at which the United States will be unable to meet its financial obligations.
Treasury Secretary Janet Yellen has warned the X-date could come as early as June 1, while the nonpartisan Congressional Budget Office forecast on Friday the date of June 15.
House, Senate and White House negotiators met over the weekend, US media reported, in a bid to make progress ahead of the talks.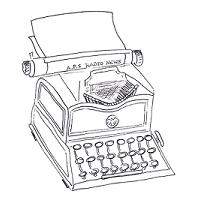 When asked Monday whether he was meeting with McCarthy the following day, Biden responded in the affirmative.
But McCarthy signaled the two sides still had much to hammer out.
"I still think we're far apart," he told reporters Monday at the US Capitol, adding: "It doesn't seem to me yet that they want a deal."
"They're not talking anything serious," he went on. "It seems more like they want a default than a deal."
Republicans want to cut roughly $130 billion from federal agencies and programs in exchange for their support, limiting spending in the 2024 fiscal year to 2022 levels.
They also want to expedite domestic energy production projects, simplify the process for obtaining permits for pipelines and refineries, claw back unspent Covid relief funding and impose work requirements for social programs.
President Biden has rebuffed many of these proposals, accusing Republicans of "holding the economy hostage" to further their political objectives.
"If Congress failed to raise the debt limit by the time of default, we would go into a recession and it'd be catastrophic," Deputy Treasury Secretary Wally Adeyemo said Sunday on CNN.
"The United States of America has never defaulted on its debt — and we can't."
da-ft/mlm
© Agence France-Presse. All rights are reserved.
headline news online news