economy online news
Banking giant HSBC on Monday posted surging profits for the third quarter as lenders pass on interest-rate hikes carried out by central banks. online news
Net profit almost trebled to $5.6 billion (5.3 billion euros) in the July-September period compared with the third quarter last year, the Asia-focused bank said in a statement.
Pre-tax profit more than doubled to $7.7 billion, reflecting the "positive impact of a higher interest rate environment", London-headquartered HSBC added in a results statement.
The big jump in profits was owing also to an impairment in the same period last year when HSBC had planned to sell its retail banking operations in France.
The sale has since stalled.
The London-listed lender added Monday that third-quarter revenue jumped 40 percent to $16.2 billion in the third quarter year-on-year.
"We have had three consecutive quarters of strong financial performance," chief executive Noel Quinn said in the earnings release.
"There was good broad-based growth across all businesses and geographies, supported by the interest rate environment," he added.
The bank also announced a $3-billion share buyback programme, following two similar initiatives this year.
And it raised its dividend.
"This underlines the substantial distribution capacity that we have, even as we continue to invest in growth," Quinn said.
HSBC's stock in Hong Kong has risen nearly 20 percent since the start of the year, while the benchmark Hang Seng Index has dropped 14 percent.
Outlook concerns
The bank on Monday noted that the growth forecasts for Hong Kong and mainland China had been lowered as their post-pandemic recovery weakened.
Measures announced by Beijing in August have "not yet translated into a meaningful rebound in property market fundamentals" in China, it added.
The bank said it would "continue to monitor risks" linked to exposure in mainland China's commercial real estate sector.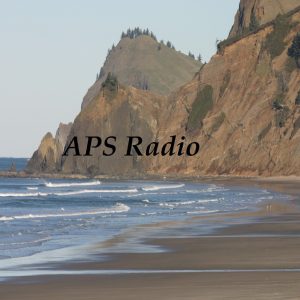 At the same time, Quinn later told reporters that he was "not expecting any further negative measures to correct the sector".
"What I think we've seen is the negative measures have happened. The sector has now adjusted, is adjusted dramatically downwards and it's got to try and rebuild itself over time from here on in," he added.
Looking on a more global scale, HSBC said "there remains a degree of uncertainty in the forward economic outlook, particularly in the UK".
Britain has the highest inflation among G7 rich nations and remains stuck in a cost-of-living crisis following multiple interest-rate hikes from the Bank of England aimed at cooling rampant price rises.
HSBC, which makes two-thirds of its revenue from Asia, has said it will develop its wealth business in the region as a key strategic priority to diversify revenue.
The lender earlier this month announced an agreement to buy Citigroup's retail wealth management portfolio in mainland China.
On Monday, HSBC said it expected net-interest income of more that $35 billion this year.
Operating expenses this year were expected to grow, with around one percent of the rise attributed to a "potential increase in performance-related pay", it noted.
The British government said last week it would press ahead with plans to axe the cap on bankers' bonuses.
burs-bcp/rl
© Agence France-Presse
economy online news