economy news online news
London, United Kingdom
The Bank of England on Thursday indicated it wanted to sell the long-dated state bonds purchased during the market turbulence caused by the last UK government's mini budget between November 29 and the end of the year. online news
"Consistent with the objectives of the purchases announced on 28 September, the Bank is now setting out how it intends to unwind this portfolio in a way that is timely but orderly," the Bank of England said in a statement.
It added that it intended to "make gilts in the portfolio available to interested buyers from 29 November".
The bank said the sale would be done in a way that was "orderly to ensure it does not trigger renewed dysfunction".
"With this in mind, the Bank's sales will commence not at a fixed pace, but will be designed in a demand-led way that is responsive to prevailing market conditions," it added.
On September 23, former Prime Minister Liz Truss and her chancellor Kwasi Kwarteng sparked market turmoil with a debt-fuelled, tax-slashing mini-budget.
The budget spooked markets and caused UK borrowing rates to soar and the pound to plunge to an historic low.
The BoE launched an emergency intervention to purchase the long-dated state bonds and avert a worsening financial catastrophe, while warning that this intervention would be temporary.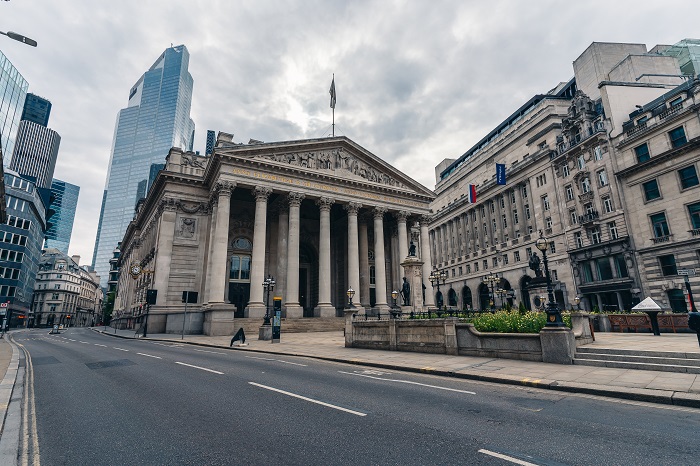 The resignation of Kwarteng and then of Truss then contributed to bringing down long-term borrowing rates and causing the pound to rebound.
ved/vg/har/cdw
© Agence France-Presse. All rights are reserved.
economy news online news
Notes from APS Radio News
From the early part of March 2020 to April 15, 2022, the US Federal Reserve had been increasing its holdings by nearly $5 trillion dollars.
It did this each month of that period by buying billions of dollars of corporation and government bonds, in effect, infusing massive amounts of money into the economy.
And, as the FRED graph shows, it did so at rapid rate or at a high rate of velocity.
Economists say that when massive amoutns of fiat money are infused into the economy at high rates of velocity, the likelihood of noticeably higher rates of inflation is made greater.
A number of other central banks followed a similar policy.
For example, between late February 2020, even days before the media started fixating on the virus thingy, and March of this year, the European Central Bank embarked on its own version of monetary expansion.
During that period, the ECB increased its holdings by over 5 trillion euros.
The Bank of Japan also increased its holdings.
Between February of 2020 and earlier this year, it had increased its holding by a few hundred trillion Yen.
For a number of years, including the Bank of Japan, major central banks have kept their interest rates low.
For its part, the Bank of Japan kept its interest rates at negative rates, meaning that depositors had to pay banks to hold their money.
During and before the pandemic, major corporations had increased the number of mergers and acquisitions, as those entities were able to make their purchases using inexpensive money and higher stock valuations.
The other part of the equation was that of supply.
As a result of lockdowns, many small and medium-sized businesses were closed.
Shipping ports had lost workers, and truck drivers going to those ports had to wait in long lines, as a result.
In effect, well before Russia's invasion of Ukraine, shortages of various goods and services developed.
The invasion and sanctions imposed have aggravated shortages of commodities like petroleum and grain.
And there have been instances of price gouging.
economy news online news