Online News World News
A regional envoy tasked with facilitating talks between Myanmar's junta and its opponents will not be allowed to meet Aung San Suu Kyi during his upcoming visit, a junta spokesman said on Tuesday. Online News
The Association of Southeast Asian Nations (ASEAN) has led stalled diplomatic efforts to end the chaos unleashed by last year's putsch, which sparked mass protests and a bloody crackdown on dissent.
ASEAN envoy and Cambodian Foreign Minister Prak Sokhonn is due to arrive in Myanmar on Wednesday for a five-day visit aimed at kickstarting dialogue between the junta and opponents to its rule.
Details have not been released over who he will meet during his visit.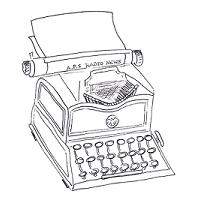 But the envoy would not be permitted to see "those who have been sentenced according to the law or those who are facing trials under the law", junta spokesman Zaw Min Tun told AFP.
A junta court has convicted Suu Kyi of corruption, incitement against the military, breaching Covid-19 rules and breaking a telecommunications law and sentenced the Nobel laureate, 77, to 11 years in prison.
She faces a barrage of other charges and could be jailed for more than 150 years if convicted on all counts.
Last week she was transferred from house arrest to solitary confinement in prison, a move that prompted condemnation from the United Nations.
Last year, the junta refused to grant ASEAN's then special envoy permission to visit Suu Kyi, who has been detained since the coup.
The bloc later barred Min Aung Hlaing from attending a leader's summit, a major snub from the body that has long been seen as a toothless talking shop.
bur-rma/je
© Agence France-Presse. All rights are reserved.
World News Online News