Online News Economy
Asian nations, like the rest of the world, are being battered by countervailing forces such as the war in Ukraine that are raising prices while holding back growth, the IMF said Monday. Online News
"The region faces a stagflationary outlook, with growth being lower than previously expected, and inflation being higher," said Anne-Marie Gulde-Wolf, acting director of the IMF's Asia and Pacific Department.
The regional outlook, which follows the World Economic Outlook released last week, shows the growth forecast for Asia was cut to 4.9 percent, impacted by the slowdown in China, which is having ripple effects on other closely-linked economies.
Inflation is now expected to rise 3.2 percent this year, a full point higher than expected in January, she said.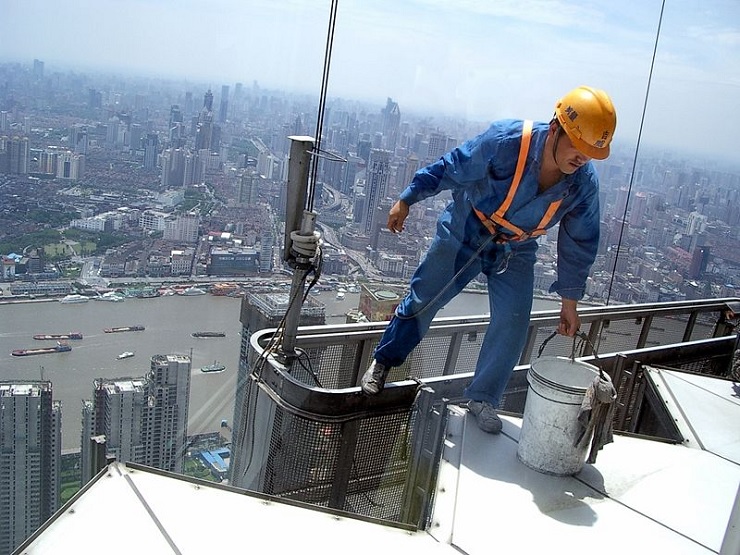 "Despite the downgrade, Asia remains the world's most dynamic region, and an important source of global growth," Gulde-Wolf said in remarks prepared for delivery to a press briefing.
But the Russian invasion of Ukraine and Western sanctions on Moscow have driven up food and fuel prices worldwide, while major central banks are raising interest rates to combat inflation, which will pressure countries with high debt loads.
Online News Economy
A larger-than-expected slowdown in China due to prolonged or more widespread Covid-19 lockdowns or a longer-than-expected slump in the property market presents "a significant risk for the region."
"This a challenging time for policymakers as they try to address pressures on growth and tackle rising inflation," the IMF official said, noting that the headwinds will exacerbate the damage from the Covid-19 pandemic.
Outlooks vary within the region, depending on countries' reliance on imported energy and links to China, with growth in Pacific island nations slowing sharply, while Australia saw a slight upgrade, she said.
Governments will need strong responses, starting with targeted aid to poor families most harmed by higher prices, the IMF said.
Many will need to tighten monetary policy amid rising inflation, while those with high debt loads may have to cut spending and even seek debt relief, the fund economists said in a blog post.
"Slower growth and rising prices, coupled with the challenges of war, infection and tightening financial conditions, will exacerbate the difficult policy trade-off between supporting recovery and containing inflation and debt," the blog said.
hs/cs
© Agence France-Presse. All rights are reserved.
Economy Online News
Notes from APS Radio News
During the past few years, a number of the world's central banks have engaged in massive programs of monetary expansion, even as jobs and businesses were lost by way of virus-related restrictions and quarantines.
For example, beginning in March of 2020, the US Federal Reserve engaged in a substantially greater program of monetary expansion by purchasing hundreds of billions of dollars of Treasury and corporate bonds.
Since the early part of March 2020 to date, the Federal Reserve has added over $4 trillion to its holdings.
In particular, whereas on or about February 24, 2020, the holdings of the Federal Reserve stood at $4.2 trillion, on or about January 17, 2022, the holdings of the Federal Reserve stood at about $8.9 trillion.
As well, the Federal Reserve has kept interest rates low.
Recently, Jerome Powell, the head of the Federal Reserve, said that he wasn't concerned about inflation and that, for the none, the Federal Reserve would keep interest rates at low levels.
Another examples is that of the Bank of Japan.
According to Fred Economic Data, as of October 2021, the Bank of Japan's holdings were about $6.4 trillion or about 725 trillion Yen.
In the early part of March 2020, the Bank of Japan's holdings were $5.3 holdings. During the period mentioned, the Bank of Japan added over one trillion dollars to its holdings.
A number of corporations have been borrowing money inexpensively and have been purchasing their own shares of stocks, increasing share prices of stocks.
Still, there are concerns among investors.
A number of them have expressed concerns about central banks' eventually increasing interest rates, as, during the past year, inflation levels have been increasing.
Online News Economy
The combination of low interest rates, expansive monetary policies, fiscal stimulus programs, which themselves have infused trillions into the US economy, and shortages of goods and services caused by virus-related restrictions and lockdowns has increased levels of inflation.
Investors also worry, for example, about announcements recently made by Toyota and VW; those companies have announced that because of shortages of particular types of material, they will be reducing levels of production.
Some weeks ago, the results of a survey of UK manufacturers were released.
That survey indicated that many businesses in the UK are concerned about shortages of supplies and will be making necessary adjustments.
In general, jobs and businesses have been lost by way of mandates, restrictions and quarantines, which, in their turn, were imposed by way of the virus narrative.
In the US, overall, the mortality rate of the virus is about .069%, according to Statista, an award-winning service.
The recovery rate is over 99% for most age groups.
What has followed in the wake of lockdowns and mandates has been the infusion of trillions of dollars into the US economy, the increasing succeess of online businesses like Amazon and other large online retailers, various bank and tech-related stocks, the shuttering of small to medium-sized businesses and the loss of millions of jobs.
Another result has been the increasing levels of inflation, especially those of food and fuel.
In official terms, for purposes of reporting, the US Labor Department uses what is called "core inflation".
Core inflation excludes items like food and fuel, as those are deemed too volatile.
Online News Economy